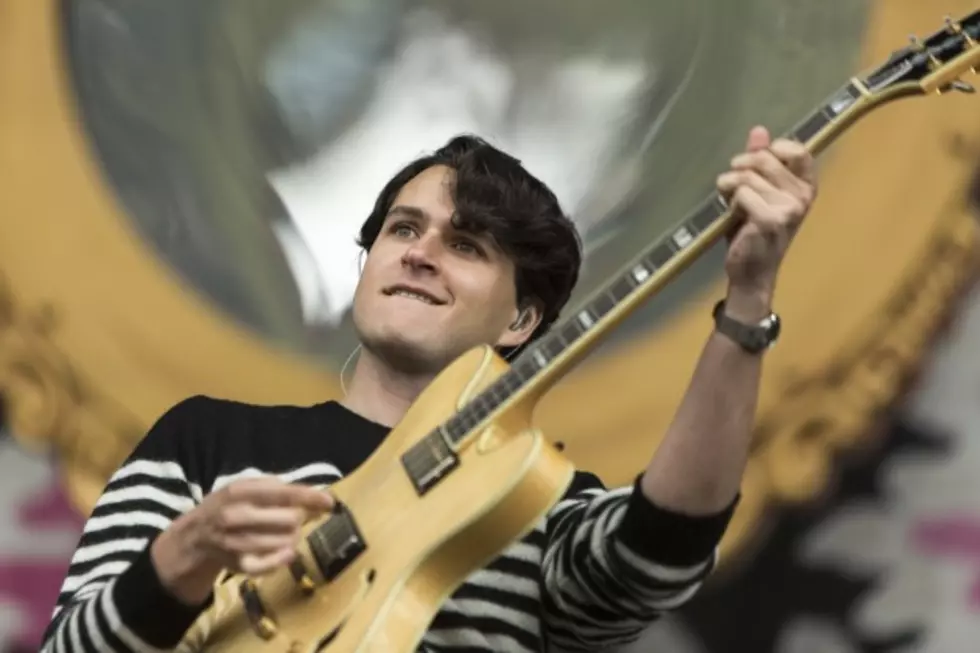 Outside Lands 2013 Day 3: Vampire Weekend and Willie Nelson End on High Notes
Philip Cosores
This was never more apparent than on Sunday night (Aug. 11), when Vampire Weekend and Red Hot Chili Peppers closed the festival, just as they had at Coachella. The only difference: Nick Cave wasn't on in between them. Sure, it's hard to complain about top-flight performers like these, but it also wasn't a big surprised to see a decent exodus after Willie Nelson wrapped up his packed Sutro set.
Best Coachella Repeat: Vampire Weekend
Just when you thought the backlash against Vampire Weekend was dead and buried, it returns like, well, a vampire. Now, all the chatter about their white take on African music and privileged backgrounds has given away to the worst of all criticisms, namely that Vampire Weekend are boring. There is no rebuttal for the "boring" tag, as it speaks solely to preference. But Vampire Weekend are one of the best guitar-based bands we have, a complete package from songwriting to sonic creativity to, yes, performance. They're fun and likable, and even when their attempt to relate to San Francisco fans by mentioning Souls of Mischief fell flat, they rolled with the punches and gave a great sub-headlining set (provided, of course, you like the songs).
Best OSL Original: Willie Nelson
Music festivals now see people flock to familiar names, and it doesn't get more familiar than Willie Nelson. Nelson was his unassuming, charming self, not brining the huge headline show, but delivering somerhing that suited the crowd and stage size. Hall & Oates might have won this honor, but it's ridiculous to compete with the Red-Headed Stranger.
Best Opposite of Vampire Weekend: Matt & Kim
Matt & Kim have been playing the same live show for what seems like a decade, and though it still gets a huge response, it's time for a change. Where Vampire Weekend want you to like their songs, Matt & Kim want you to be their songs. Half the time, they don't even play their own stuff and instead use a DJ to hype the crowd with current hits. Then again, it worked. Everyone had fun, and Outside Lands geared up to close out the weekend.
Despite the Coachella-ish lineup and sometimes annoying set times, Outside Lands runs incredibly smooth for its size. Most of the staff are extra friendly, and the weather is comfortable, so there's really no reason not to go back for another year.
See More Exclusive Photos of Outside Lands 2013 Day Three