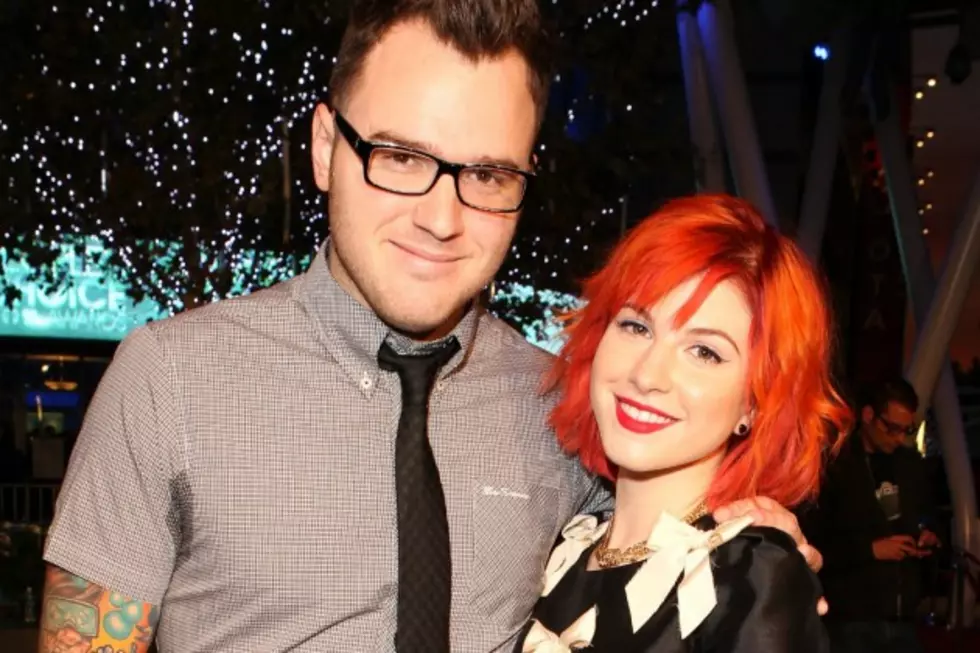 Paramore's Hayley Williams and New Found Glory's Chad Gilbert are Engaged
Christopher Polk, Getty Images
Just think of the adorable, neon-haired, tattooed children they'll have.
After six years of dating, Paramore frontwoman Hayley Williams and New Found Glory guitarist Chad Gilbert are getting hitched. It'll be the first marriage for the 26 year-old Williams and the second for Gilbert, 33, who divorced from Eisley's Sherri DuPree in 2007.
Gilbert popped the question on Christmas, but the pair waited until New Year's Eve to share the news with fans. Williams did the honors when she tweeted this:
Williams recently told SPIN that she and Gilbert have always been able to balance their relationship with their busy careers.  "That's our life," she said. "We always, always tour. But honestly it's great. We both love what we do and we both support each other and love that we're doing the thing that we enjoy."
Hayley Williams and Chad Gilbert Perform 'Blue Christmas'