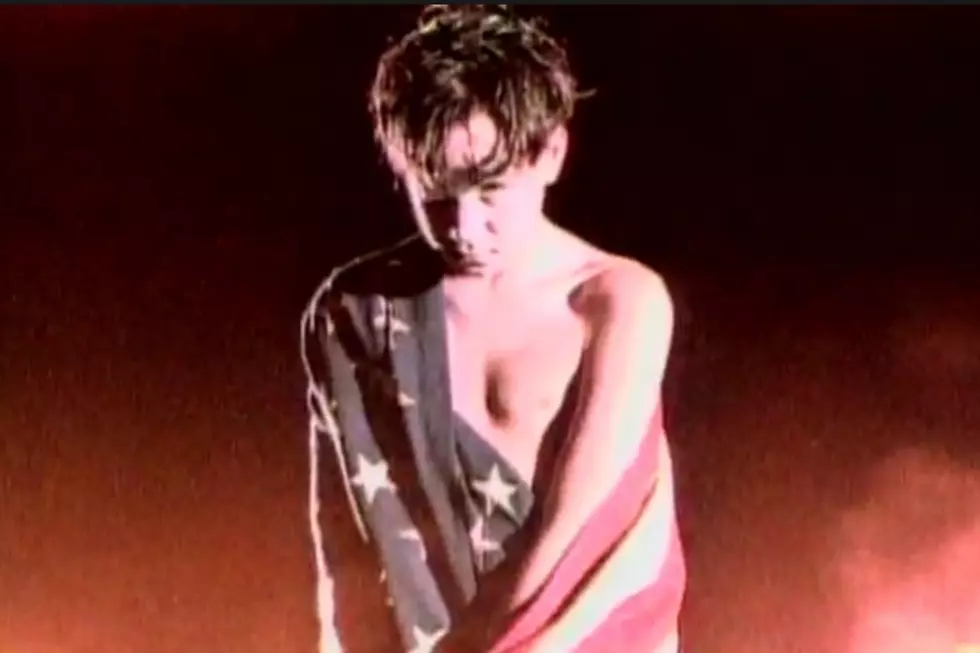 The Life and Death of Trevor Wilson, Star of Pearl Jam's 'Jeremy' Video
YouTube
Pearl Jam's "Jeremy" video soared into heavy rotation during Ten's ascension to multiplatinum status in 1992, and it remains their most widely seen YouTube clip today — a video touchstone for the MTV kids of the grunge generation. For young actor Trevor Wilson, who starred as the troubled Jeremy, it sparked a brush with fame that proved short-lived — and concluded a short chapter in a life that ended far too soon.
To mark the upcoming 25th anniversary of the "Jeremy" single's release, Billboard delved into Wilson's life before and after the video, conducting interviews with both of the former actor's parents as well director Mark Pellington and members of the creative team behind the clip. What emerges is a picture of a young man who responded to fame much the same way the members of Pearl Jam did — and one whose willingness to test his own limits contributed to his untimely passing in August 2016.
As Pearl Jam fans are no doubt aware, the lyrics to "Jeremy" — which describe a harrowing incident in which a bullied kid commits suicide in front of his classmates — were inspired by a real-life tragedy that unfolded in a Texas classroom in early 1991. Sensitive to the song's roots, Pellington knew he needed a compelling actor to play Jeremy — and he knew he'd found it when Wilson walked in.
"He was sick on his tape, and he didn't play it like, 'Oh, I'm all angsty,'" said Pellington. "He was sitting there and I was looking at [his audition tape], and he was kind of dazed and numb and f--ked up. I found out later that he was sick. But he was so expressive, in a non-histrionic way."
Wilson's performance impressed the members of Pearl Jam, who brought him out on stage when they accepted their award for Video of the Year at the 1993 MTV Video Music Awards, and led to a longstanding bond with the group, who — according to Wilson's mother — promised him free tickets to any New York concert they booked for the rest of his life. But the young actor's brush with fame proved unpleasant, and he quickly decided to dedicate himself to other pursuits.
"When you're famous like that, you don't know who your friends are and who likes you for being famous or for who you are," recalled Wilson's mother Diane. "He was going to auditions and decided he wanted to just be a kid. He didn't want to act."
That decision started a lifetime of fascinating — and seemingly fulfilling — personal and professional wanderings for Wilson, who traveled to various corners of the world while dabbling in entrepreneurial pursuits and, for a time, working for the United Nations. Where many people would have settled for the safe route, Wilson seems to have taken the road less traveled, and been willing to try new things even when the outcome was less than certain.
His adventurous streak eventually took him to Puerto Rico, where he was visiting last August when a trip to the beach went fatally awry. Swimming at the beach, Wilson fell prey to the current and drowned; despite the best efforts of a bystander who attempted to save him, the EMTs who arrived at the scene were unable to revive him. Wilson was only 36 at the time of his passing.
"I have to think it was his time to go no matter what," Wilson's mother reflects in the lengthy article, which is well worth reading in full. "Passing that way was very peaceful, and he was doing what he loved and was very happy, which to me is the most important thing."
Pearl Jam Albums Ranked in Order of Awesomeness