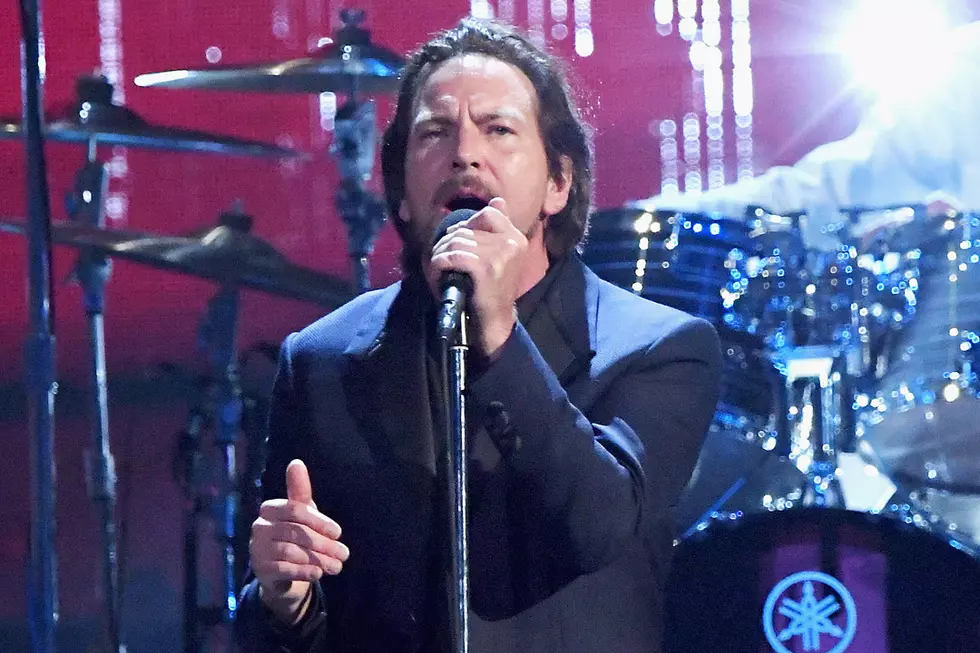 Pearl Jam Working with Ticketmaster to Get Control of Seattle's KeyArena
Mike Coppola, Getty Images
A plan to renovate an aging sports arena has made allies out of former foes. Pearl Jam is reportedly helping the parent company of Ticketmaster and two other entertainment industry giants to become the operator of the KeyArena in the band's hometown of Seattle.
Billboard is reporting that Live Nation, MSG Entertainment and the Oak View Group are preparing a bid to win the city's contract from AEG, the venue's current operator. Kelly Curtis, Pearl Jam's manager, has been in talks with the coalition to have the band have a residency there once it's renovated to help tip the bid in their favor.
"Our intent is to have them play the building a lot, and we'll figure out what that means once we get it done," Tim Leiweke, the CEO of Oak View Group who, coincidentally had previously run AEG, told Billboard. However, he added that something would have be done to the building to bring them on board.
"They don't love the acoustics," Leiweke's said. "But they love Seattle, and they want us to design it so that it's just exactly like the music experience at [Madison Square] Garden."
Although neither side has revealed the full details of its plans, they both appear to attempt to bring either an NHL or NBA team to Seattle and modernize the facility, which was opened in 1962 for the Seattle World's Fair. The deadline for groups to submit their bids is this Wednesday, according to the Seattle Times.
Back in 1994, Pearl Jam filed a complaint with the U.S. Department of Justice over what they felt were excessive service fees and monopolistic business practices by Ticketmaster, with Stone Gossard and Jeff Ament tesifying before Congress. The Justice Department dropped the case, and Pearl Jam were left with no option but to use venues that had exclusive deals with Ticketmaster.
Pearl Jam Albums Ranked in Order of Awesomeness