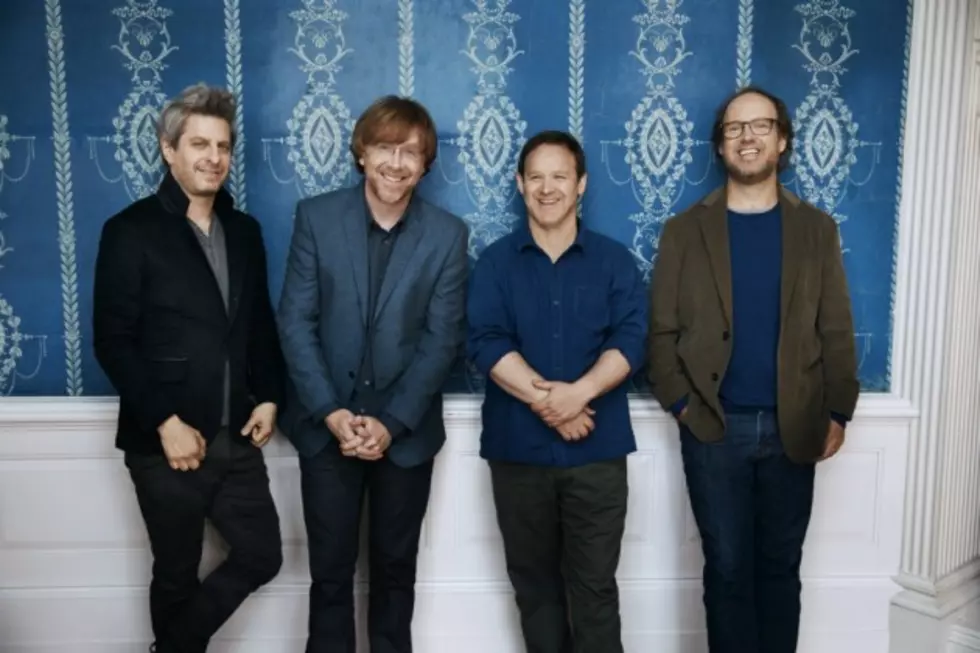 Phish Announce Summer 2015 Tour Dates
Peter Yang
If more than 60 percent of your wardrobe is tie-dyed, today might be the most important day of the year: Phish just revealed their summer touring plans.
The modern day jam legends will follow three performances by frontman Trey Anastasio at the Grateful Dead's reunion shows in July with an extensive U.S. run through early September. The tour will stop at several staple venues for the band including Maryland's Merriweather Post Pavilion and will also feature several multi-night stands including Phish's first shows at the Mann Center for the Performing Arts in Philadelphia since 1995 and their first at Alpine Valley Music Theatre in Wisconsin since 2012.
They'll also be playing their Magnaball festival in Watkins Glen, New York, in late August.
A limited number of tickets for the tour dates are now being offered through the band's online ticketing system via a ticket request period through 11:59PM ET on March 29. Find out when you'll need to request off work below.
July 21 Bend, OR—Les Schwab Amphitheater
July 22 Bend, OR—Les Schwab Amphitheater
July 24 Mountain View, CA—Shoreline Amphitheatre
July 25 Inglewood, CA—The Forum
July 28 Austin, TX—Austin360 Amphitheater
July 29 Grand Prairie, TX—Verizon Theatre at Grand Prairie
July 31 Atlanta, GA—Aaron's Amphitheatre at Lakewood
Aug. 1 Atlanta, GA—Aaron's Amphitheatre at Lakewood
Aug. 2 Tuscaloosa, AL—Tuscaloosa Amphitheater
Aug. 4 Nashville, TN—Riverfront Park Amphitheater
Aug. 5 Kansas City, MO—Starlight Theatre
Aug. 7 Cuyahoga Falls, OH—Blossom Music Center
Aug. 8 East Troy, WI—Alpine Valley Music Theatre
Aug. 9 East Troy, WI—Alpine Valley Music Theatre
Aug. 11 Philadelphia, PA—Mann Center for the Performing Arts
Aug. 12 Philadelphia, PA—Mann Center for the Performing Arts
Aug. 14 Raleigh, NC—Walnut Creek Amphitheatre
Aug. 15 Columbia, MD—Merriweather Post Pavilion
Aug. 16 Columbia, MD—Merriweather Post Pavilion
Aug. 21 Watkins Glen, NY—Magnaball
Aug. 22 Watkins Glen, NY—Magnaball
Aug. 23 Watkins Glen, NY—Magnaball
Sept. 4 Commerce City, CO—Dick's Sporting Goods Park
Sept. 5 Commerce City, CO—Dick's Sporting Goods Park
Sept. 6 Commerce City, CO—Dick's Sporting Goods Park
 Phish -- "Loving Cup" (from Phish 3D)