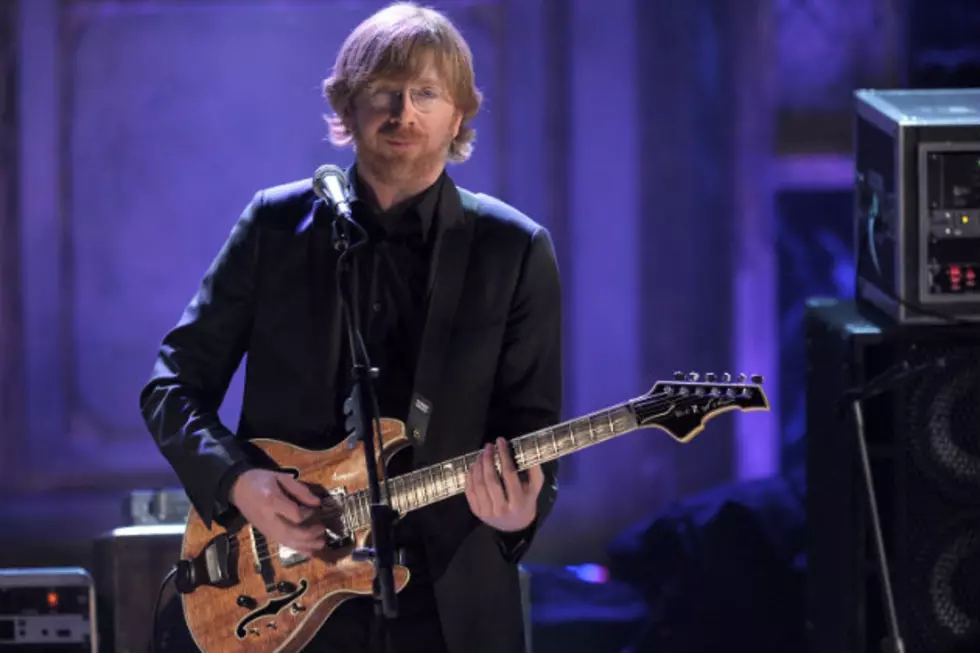 Phish's Trey Anastasio to Premiere Orchestral Composition on Three-City Symphony Tour
Michael Loccisano, Getty Images
Do they make tie-dyed tuxedos?
Two years after Trey Anastasio began composing an ambitious guitar and orchestra suite called 'Petrichor,' the Phish frontman will debut the piece with three different symphony orchestras along the West Coast next month.
According to a statement on Phish.com, the world premiere will be performed by Anastasio (on guitar) and the Oregon Symphony on Sept. 9 at Portland's Arlene Schnitzer Concert Hall. Anastasio will then collaborate with the Seattle Symphony at Benaroya Hall on Sept. 11 and the Los Angeles Philharmonic at the Hollywood Bowl on Sept. 26.
Scott Dunn of the L.A. Philharmonic -- who also partnered with Anastasio on his 2012 orchestral tour -- will conduct all three performances which will also feature orchestral versions of songs by Phish and Anastasio's solo work. Ticket are on-sale now for all three performances here.
Anastasio recently told Rolling Stone, "I try to bring pieces that are going to be challenging and fun to play -- pieces that spotlight the level of musical elegance that's capable with an orchestra, that's only capable with an orchestra."
 Watch Anastasio Perform 'You Enjoy Myself' with the Colorado Symphony in 2012