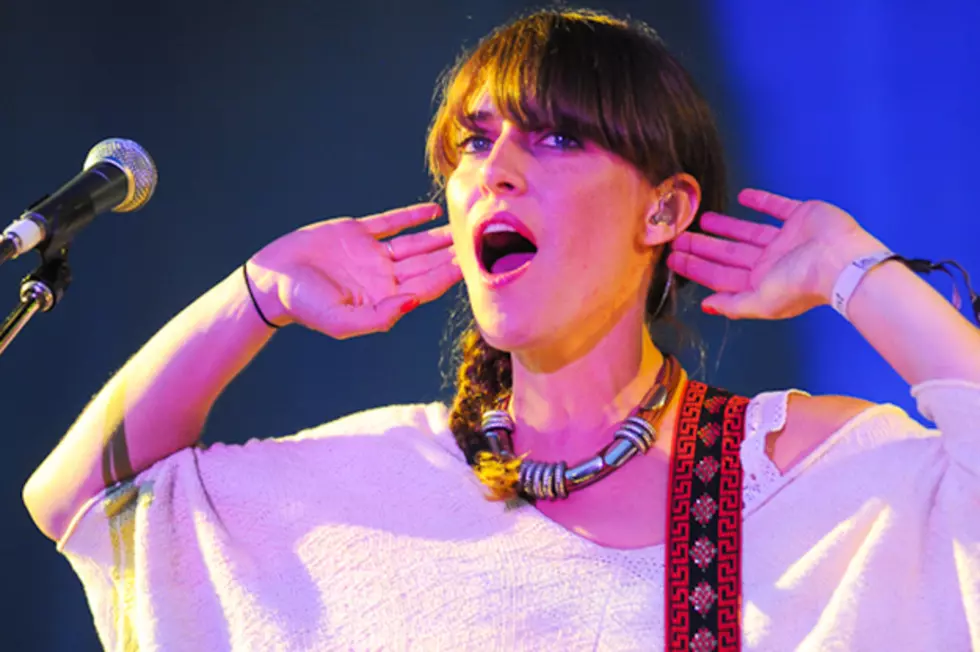 Pitchfork Music Festival 2012 Day One – Exclusive Photos
Amy Weiser (amyweiser.com) for Diffuser.fm
Pitchfork Music Festival 2012 kicked off on Friday afternoon (July 13) in Chicago, and you can flip through photos from the day right here. If you've never been to or heard of it, it's a three-day event showcasing over 40 of indie rock's best bands and artists on three stages. But this isn't your ordinary music festival. It is reasonably priced, overwhelmingly positive, environmentally conscious, charitable, and everyone (from the bands to the fans) is treated with the utmost respect. It's a hands down great experience.
Day one's acts included Outer Minds, Lower Dens, Willis Earl Beal, the Olivia Tremor Control, Tim Hecker, A$AP Rocky, Japandroids, Big K.R.I.T., Clams Casino, Dirty Projectors, Purity Ring and Feist. This gallery of exclusive photos features exclusive live pictures of Japandroids, Dirty Projectors and Feist.
Keep an eye out for more galleries with exclusive pictures of bands for each of the two remaining days of the event this weekend on Diffuser.fm.