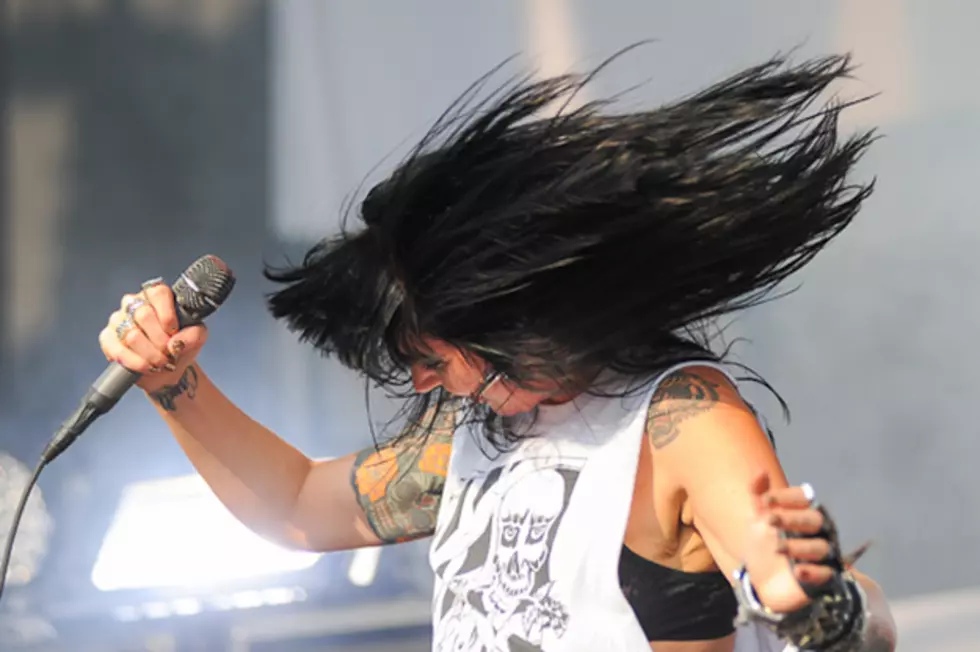 Pitchfork Music Festival 2012 Day Two – Exclusive Photos
Amy Weiser (amyweiser.com) for Diffuser.fm
Day two of the Pitchfork Music Festival 2012 was Saturday (July 14) in Chicago, and you can flip through photos from the day right here. A sold out (and at times rain-soaked) crowd witnessed a ton of great indie music, a Book Fort (the literary equivalent of the festival itself), a Coterie with handmade wares, the Flatstock poster show, the Chirp Record Fair and much, much more.
Day two's acts included the Atlas Moth, the Psychic Paramount, Cloud Nothings, Lotus Plaza, Atlas Sound, Liturgy, Cults, Youth Lagoon, Flying Lotus, Nicolas Jaar, Wild Flag, Schoolboy Q, Sleigh Bells, Chromatics, Hot Chip, Danny Brown, Godspeed You! Black Emperor and Grimes.
This gallery features exclusive live pictures of sets by Youth Lagoon, Wild Flag, Sleigh Bells, Hot Chip and Godspeed You! Black Emperor.
Come back tomorrow to check out another gallery with exclusive photos from the festival on Diffuser.fm.