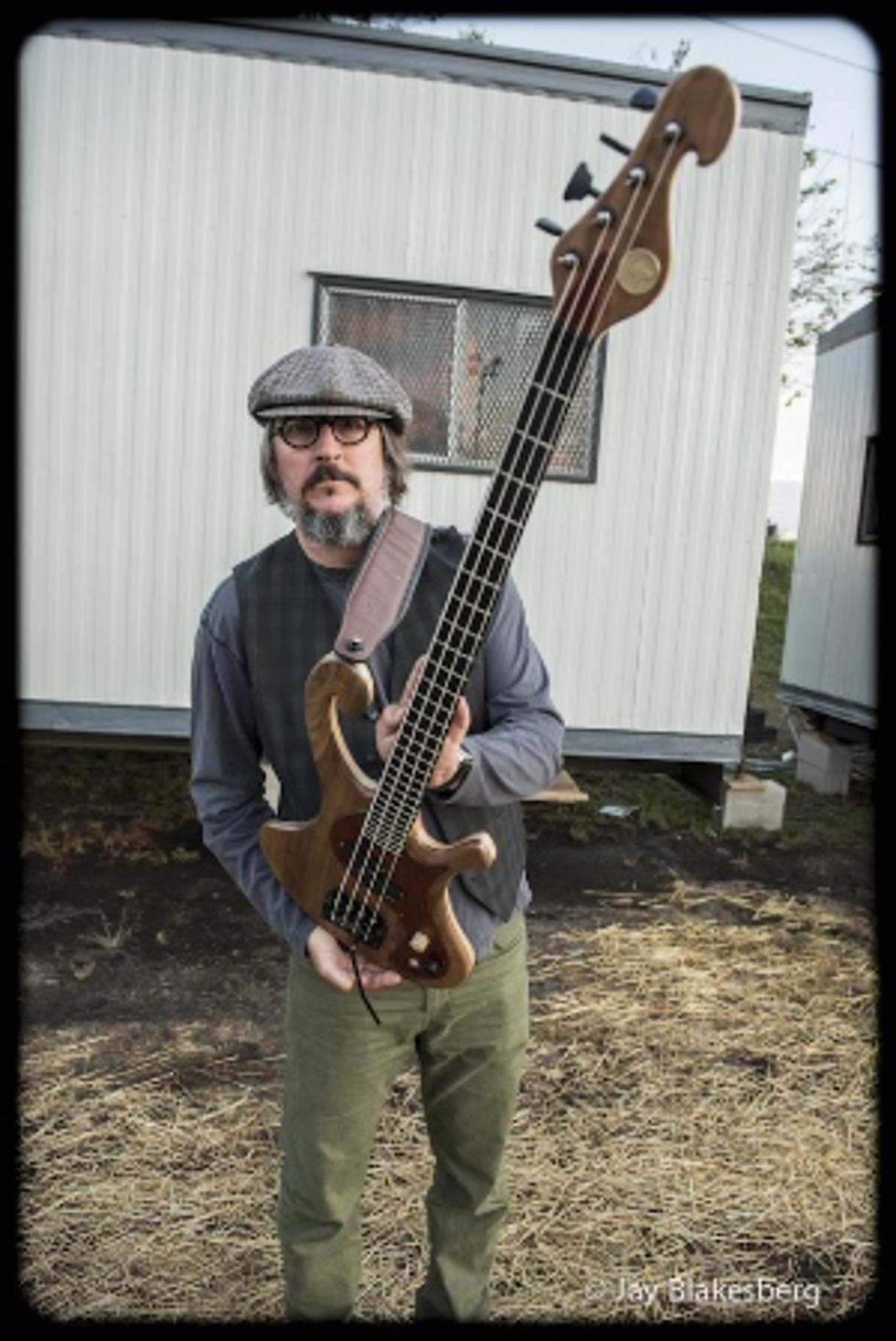 Primus Frontman Les Claypool's Bass Sells for Over $50K on eBay
A prototype of a bass designed by Les Claypool of Primus has sold for an astonishing $50,599.99 via auction on eBay.
The instrument was sold to raise money for Claypool's 2-year-old nephew, Matthew Robert Pierce, who has a rare form of infant leukemia and is undergoing bone marrow transplant therapy at St. Jude's Children's Research Hospital in Memphis. Although Primus has held benefit concerts and created merchandise, it has not been enough cover the extreme costs of treatment.
Claypool's bass is the final prototype of the custom-made Pachyderm model by Dan Maloney. The Pachyderm has a Kahler tremolo, one spilt EMG pickup and LED lights on the side of the fingerboard. A bronze Pachyderm logo is built into the headstock. Claypool has been playing this specific bass onstage for a couple of years.
Bidding for the bass began at $900 and quickly shot up to the winning price of $50,599.99, which was reached an hour before the auction ended on Aug. 15. Over the course of the week-long auction, 31 bidders placed 86 bids.