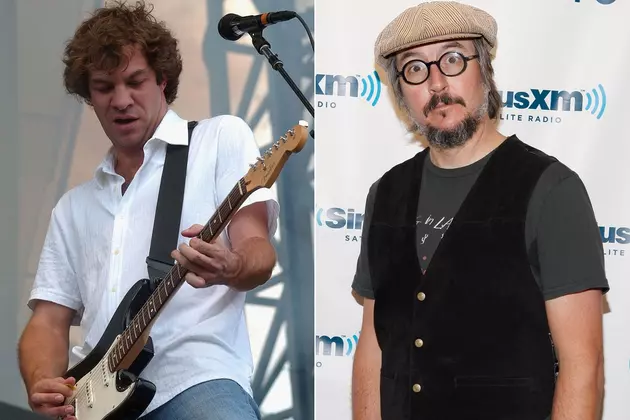 Dean Ween Credits Primus' Les Claypool with Helping Him Through a Period of Depression
Matt Archer / Cindy Ord, Getty Images
Depression affects everyone differently, and there's no one way to get through it. But having good friends can really help — as Dean Ween learned firsthand courtesy of Primus frontman Les Claypool.
The Ween co-founder opened up about his "major crisis" during a recent interview with Culture Creature, reflecting on the emotional morass he struggled through during the band's hiatus. "Am I Dean Ween still? How do I talk about Ween? Present tense? The past tense? … I didn't think it was over, I refused to grasp the fact that it was over," he admitted. "These were hurdles that I had to overcome to be able to make a record with confidence."
The result was a "severe bout of depression" that Ween says nearly killed him — and one whose personal and financial effects continue to linger, although he made his way through it with a helping hand from Claypool. "When things go down, you find out who your friends are. I felt like a pariah, in a way. He would not let it stand," recalled Ween. "He wouldn't have it! He stayed on my jock."
What that entailed, according to Ween, was Claypool reminding him of his musical identity — and pointing out that when Primus went on hiatus, Claypool forged ahead by following a variety of new creative paths. "I took him at his word, and I did it, and he was right.… He got my heart beating again, basically. And I owe him forever for that," said Ween. "Because he was really the only one. I mean, maybe not the only one, but the first one for sure."
Ween + The Best Live Album Titles Ever