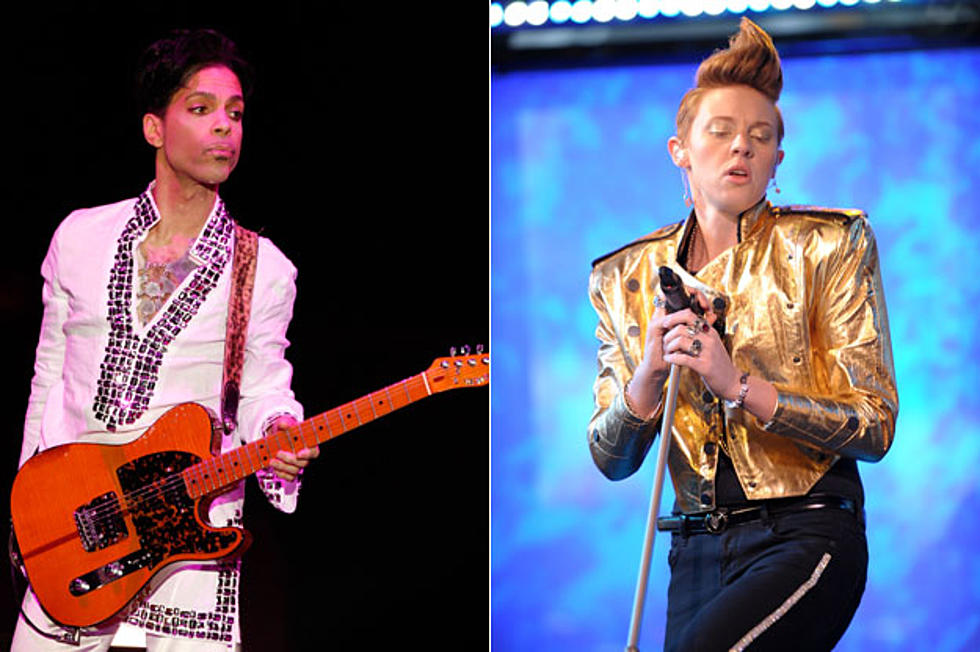 Prince vs. La Roux – Song Parallels
Built around a deceptively simple melody, rudimentary drum program and the glaring absence of a bass, Prince's 'When Doves Cry' heralded His Purple Majesty's arrival as one of the biggest hitmakers of the '80s -- and gifted pop fans with one of the most memorable songs of the decade in the process. So memorable, in fact, that the members of British duo La Roux seem to have had it on their mind when they wrote one of their own singles nearly 25 years later.
We're referring to 'Quicksand,' originally released as the lead single from La Roux's self-titled debut in 2008. While it wasn't initially a hit, stalling out before it cracked the Top 150 on the British charts, 'Quicksand' acted as a precursor to the band's massive success in 2009 -- although it didn't fare much better when it was re-released as a single the following year. And although it boasts an arrangement that's a good deal more involved than the one Prince wrote for 'When Doves Cry' (and doesn't include the immortal line "even doves have pride"), the similarities between the two songs' melodies were pointed out early and often.
Interestingly, the famously litigious Prince hasn't bothered to sue La Roux for poaching his work, or even comment publicly on it -- and La Roux has wisely kept quiet as well. The clips don't lie, though -- have a listen to both song clips back-to-back below, and let us know if you hear any doves flying through the quicksand.
Listen to Prince, 'When Doves Cry'
Listen to La Roux, 'Quicksand'