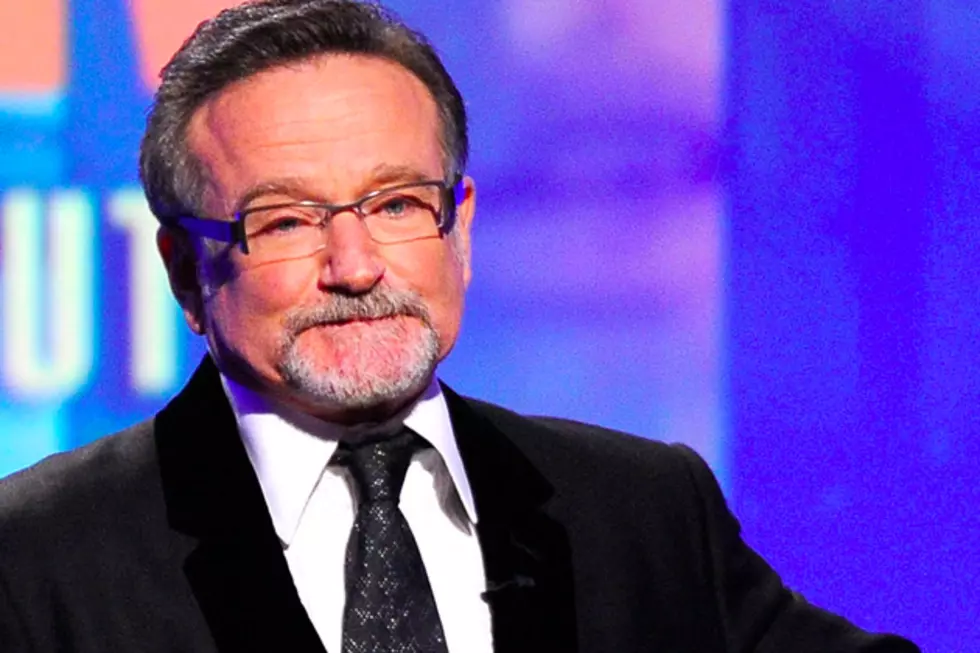 Robin Williams Dead at 63 – Reactions from the Rock World
Kevork Djansezian, Getty Images
The world is mourning the death of Academy Award-winning actor Robin Williams on Monday (Aug. 11). As the Los Angeles Times reports, Williams was found unresponsive in his Marin County (Calif.) home in an apparent suicide. The critically-acclaimed actor was 63 years old.
Williams began his career as a young comedian in the '70s and eventually earned a place in the cast of 'The Richard Pryor Show.' He would see his rise to stardom begin with his role as Mork, an alien that appeared in an episode of 'Happy Days.' His character was such a success with audiences that he earned a spin-off series called 'Mork & Mindy' that aired from '78-'82. During this series Williams won his first Golden Globe Award for Best Actor in a Television Series Musical or Comedy.
Mork was just the start of Williams' success as he'd go on to star in dozens of movies, lend his voice to several cartoons and continue his renowned stand-up career. From his portrayal of a cross-dressing nanny in 'Mrs. Doubtfire' to his expertly voiced Genie in 'Aladdin,' Williams touched millions of lives through his comedy, impressions and acting.
As expected with the death of an endearing celebrity like Williams, the world has reacted with sorrow for the sudden loss, but also with gratitude for the legacy he leaves behind. Andrew W.K., Dave Navarro, Jared Leto, Flea, Tom Morello and more from the rock community have all shared their sympathies online. Check out just a few of the tweets below.