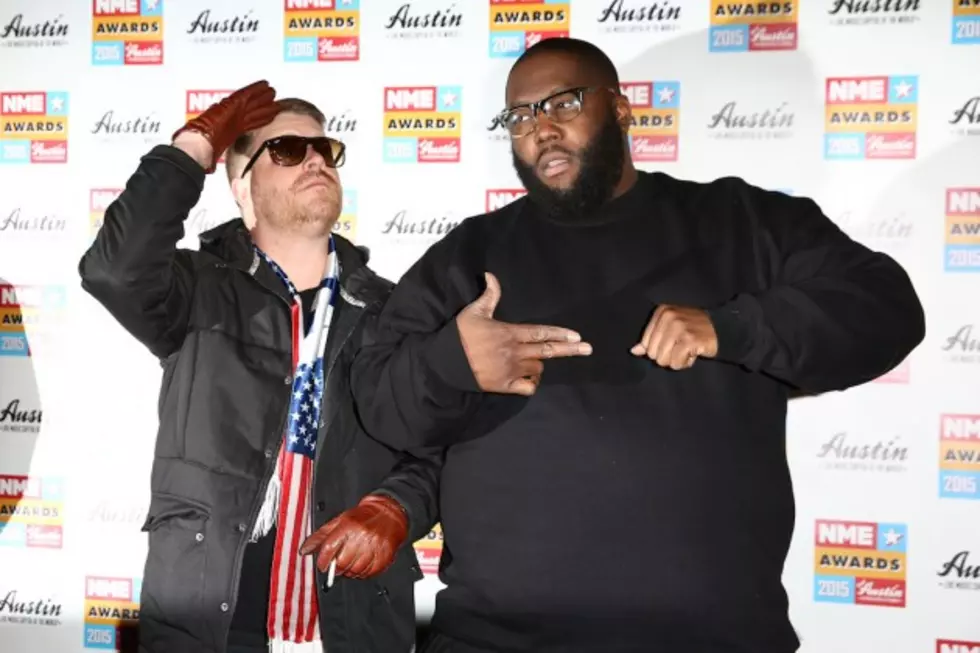 Run the Jewels' El-P Upset With NERVO's Copycat Hand Gesture
Tim P. Whitby, Getty Images
Another day, another music beef. This time, Run the Jewels' El-P has taken exception to Australian DJ duo NERVO's dance for the song "Hey Ricky," which prominently features a hand gesture that is very similar to the one used by the band on the cover of both of their albums, Run the Jewels and Run the Jewels 2.
Yesterday (June 11), NERVO tweeted a photo featuring some of their fans doing the gesture in question:
Less than an hour later, El-P tweeted out a peeved response:
One one hand (pun intended), a hand gesture is a relatively innocuous things to rip off from another musical act, but on the other hand (pun still intended), Run the Jewels have used the gesture as an identifier for themselves, and it's doubtful that El-P and Killer Mike want their brand to be associated with something as overtly pop as NERVO.
To see each gesture used in context, check out the videos for Run the Jewels' "Run the Jewels" and NERVO's "Hey Ricky," and judge for yourself what's what: