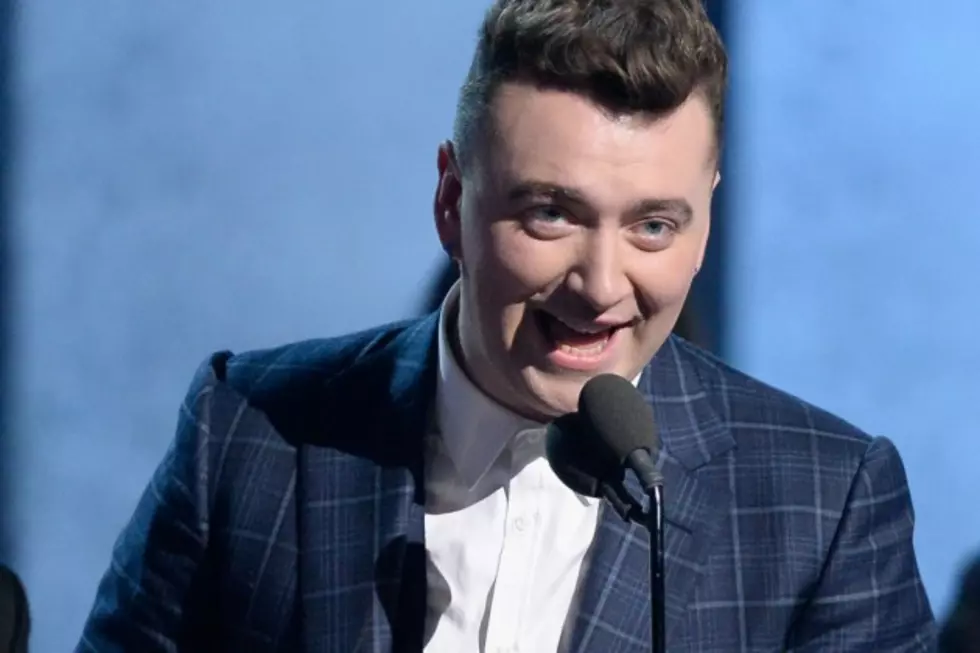 Sam Smith Forced to Cancel Tour Dates Due to Vocal Cord Hemorrhage
Kevork Djansezian, Getty Images
International superstar Sam Smith has been having a tough go-around as of late, being sued by multiple artists for copyright infringement for his breakthrough track, "Stay With Me." Now, the singer has been forced to abruptly cancel the remainder of his Australian tour (four dates), as well as his scheduled TV appearance at the Logie Awards, after he was diagnosed with a vocal cord hemorrhage.
In a post on Instagram, Smith stated "I am deeply, deeply saddened to tell my Australian fans, I have to cancel my Australian tour. I have been vocally exhausted for a while now however last night in Sydney I had a small hemorrhage on my vocal cords. The doctors have told me I need to fully rest until my vocal chords have healed, otherwise this could become a huge long-term issue. I am so sorry to all who have bought tickets, I truly am. This kills me."
Smith's Frontier Touring promoter commented that although this is disappointing, another tour is already in the works for this December; new dates will be announced shortly. As for his North American tour, which kicks off on May 15, the singer plans to be healthy by then.