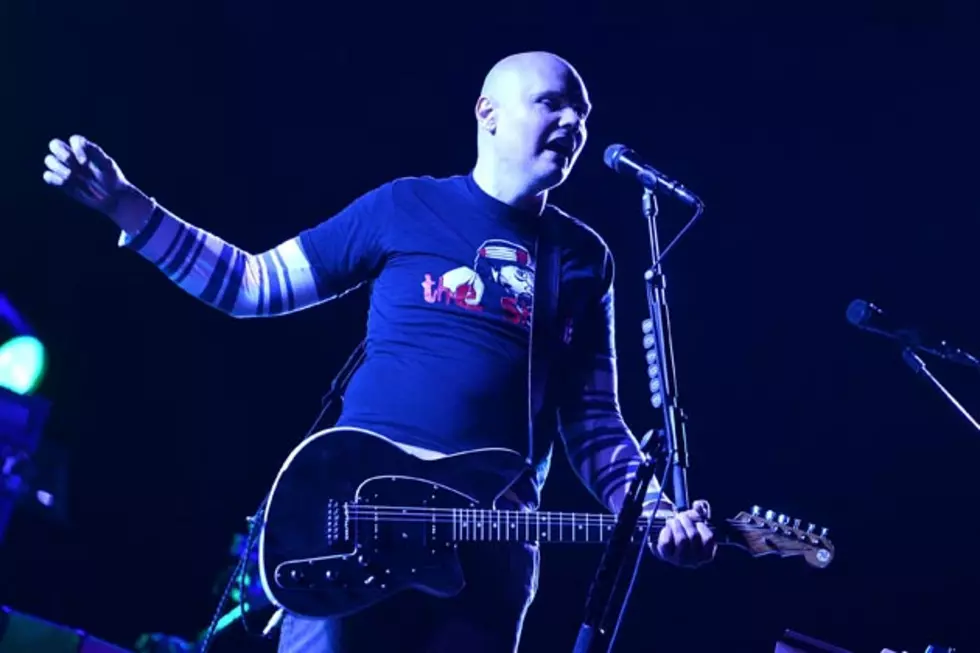 Smashing Pumpkins SXSW 'Surprise' Show Likely; Band Working on New Music
Jason Kempin, Getty Images
One of the most thrilling things about SXSW is the bevvy of secret shows and surprise performances -- not to mention the unsubstantiated and unconfirmed rumors leading up to the big event in Austin. The latest "are they or aren't they?" band said to be planning a surprise gig? Smashing Pumpkins!
Those Austin-based rockers in the Sword let the cat out of the bag, posting a Facebook update that they would be playing a show with Smashing Pumpkins. The post was quickly removed, but not before spoiling the surprise. Since nothing dies on the Internet, a screen shot was captured and seems to offer definitive proof this show happening. So much for surprises.
The show is apparently set for March 16 at the Red Bull Pop Up Venue. Add it to your schedules, people, since it's likely happening. Who knows -- maybe the Sword posting and deleting the news was a lark meant to create more confusion and excitement?
In other news from the Pumpkins patch, frontman Billy Corgan revealed to Interesting People Talking Wrestling that the band is working on new music. Corgan is also writing a book. His Resistance wrestling league is in full swing, and he owns and operates a tea house. Clearly, the Corg never stops to take a breath.
Regarding that new music and its possible release date, he said, "We're just starting to work on a [new] album now, so I'd say sometime early next year would be reasonable." The book isn't due out anytime soon, either, and Corgan suggested it'll be 2014 before he drops the tome.
That's a way's away, but at least SXSW attendees can (probably) enjoy the Pumpkins gig next week.