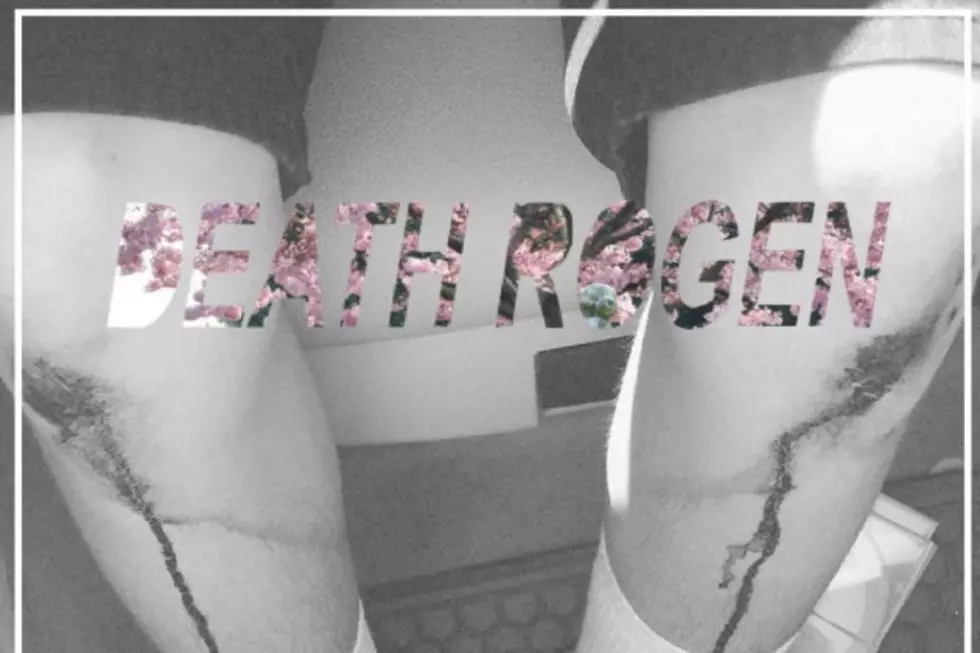 Son of Deftones Leader Chino Moreno Releases Punk Rock EP
Death Rogen
The hilariously named Death Rogen, a punk rock group based in Roseville, Calif., that features Jakobe Moreno, the son of Deftones' frontman Chino Moreno, just released their debut EP, the not-as-cleverly-named Death Rogen EP 1, which you can stream or download below (via their Bandcamp).
Unlike his father's band, the songs on the younger Moreno's group's EP doesn't feature a single track that runs longer than two minutes, and is tagged as "dadviolence" and "dadwave," whatever that means.
Deftones recently finished recording their eighth album, and Moreno said of it, "It definitely feels like we've taken a step from our last record. But it's definitely a Deftones record, and it has all the elements that make us who we are. We're not going out there to change anything, other than just thinking outside the box."
The band is currently on tour and will be until the end of November, so catch up on their upcoming dates at their website.