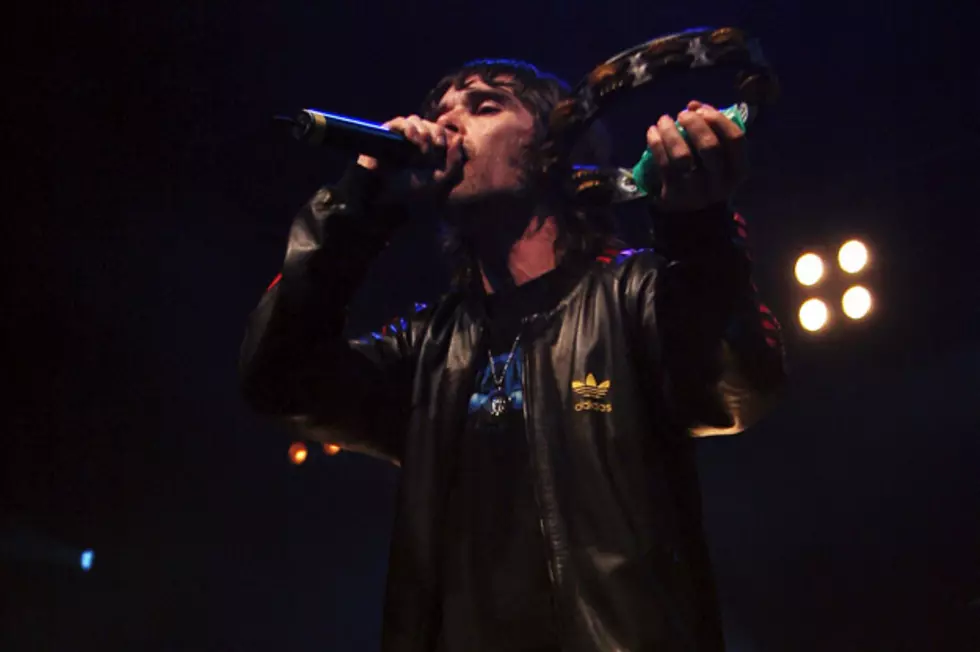 Stone Roses Reunion Will Continue Into 2013
Dave Etheridge-Barnes, Getty Images
Much like fellow British rockers Blur, who recently announced plans to continue their comeback tour into next year, the Stone Roses have revealed their intention to keep their reunion rolling into 2013. The Roses, who reunited in May to play their first shows in more than 15 years, have lined up gigs at the Future Music Festivale in Australia next March.
The trek Down Under, which is being billed as the Oceania leg of their world tour, kicks off March 2 in Brisbane. So far, it includes a total of five shows, the last being a March 11 date in Adelaide. Other bands on the Future Music Festivale lineup include Bloc Party, the Prodigy, Ellie Goulding and the Temper Trap.
The Stone Roses haven't announced any other 2013 dates, but organizers of the Glastonbury festival have ruled out the possibility of the band headlining there next summer. If nothing else, there's a large number of fans here in the States who have never seen the band live and would love a North American leg to be added to the world jaunt.