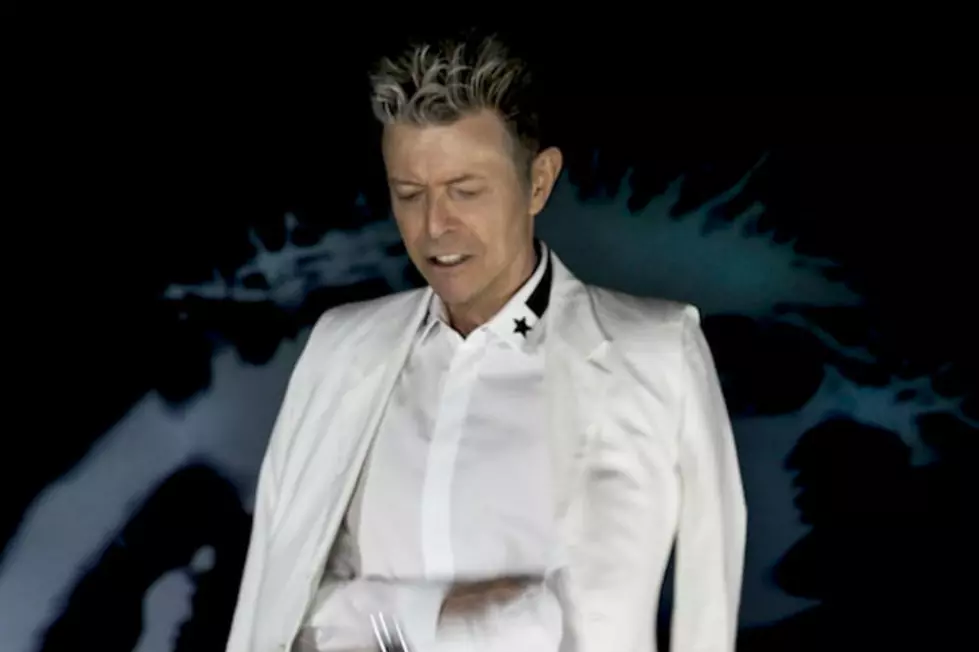 Stream David Bowie's Mournful New Song 'Lazarus'
Jimmy King
David Bowie opened the week by teasing "Lazarus," a new song from his forthcoming album ★ (pronounced Blackstar), and today (Dec. 17), he's shared the track in its entirety.
It's a dark and forlorn dirge, opening with a minute-long intro and Donny McCaslin's mournful saxophone. (Bowie invited McCaslin and his jazz quartet to record with him after seeing them live in New York City.) Take a listen above. The single artwork, which can be seen at the bottom of the page, bears some of the song's lyrics, and they sound as though the English icon is reckoning with his status as a household name: "Look up here, I'm in heaven / I've got scars that can't be seen / I've got drama that can't be stolen / Everybody knows me now."
With that said, "Lazarus" appears in the Off-Broadway play of the same name, which Bowie co-wrote. The Michael C. Hall-led cast will perform the song tonight on The Late Show With Stephen Colbert. The play opened in theaters earlier this month and runs through Jan. 20.
The newly minted Blackstar single will receive a music video on Jan. 7, just a day before the album's arrival via RCA/Columbia. Bowie has already debuted a short film for the LP's title track.