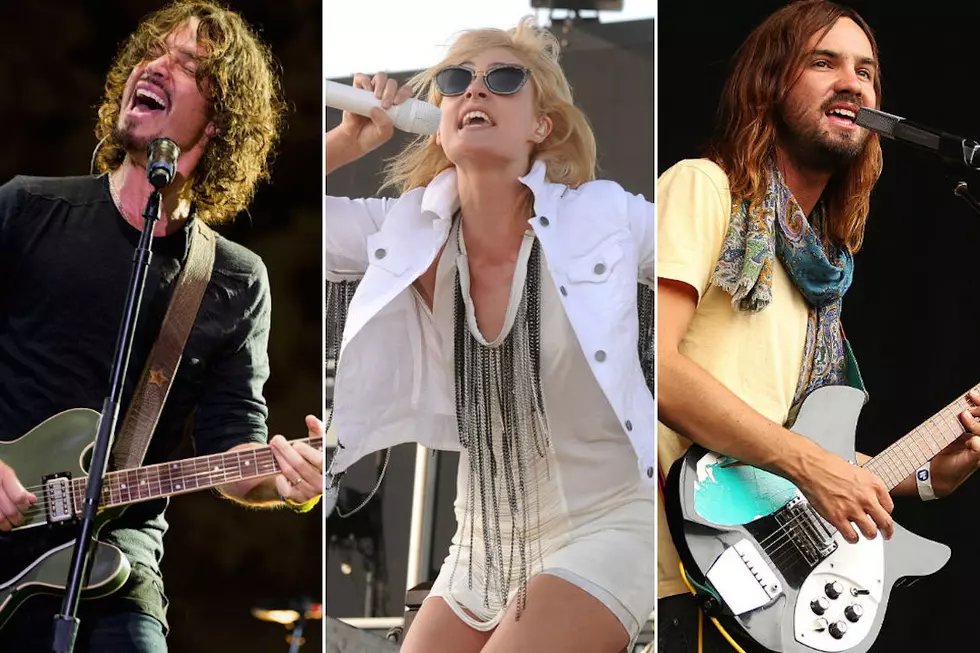 Summer 2015 New Music Preview
Buda Mendes / Kevin Winter / Mark Metcalfe, Getty Images
This year has already proven to be fruitful in terms of awesome new releases. This past spring saw long-awaited comeback albums from Blur and Faith No More, the exciting debut release from up-and-comer Courtney Barnett and the highly anticipated sophomore follow-up from the Alabama Shakes -- plus many, many more.
Now that we're well into summer, many will be keeping an ear to the ground for the definitive song of summer 2015. We, however, are looking forward to not just a single catchy, there-and-gone song, but rather brand-new LPs from some of our favorite artists.
We've compiled some of the albums we're most looking forward to this summer; check them out in the gallery above, and then let us know what you can't wait to pick up in the comments section below.