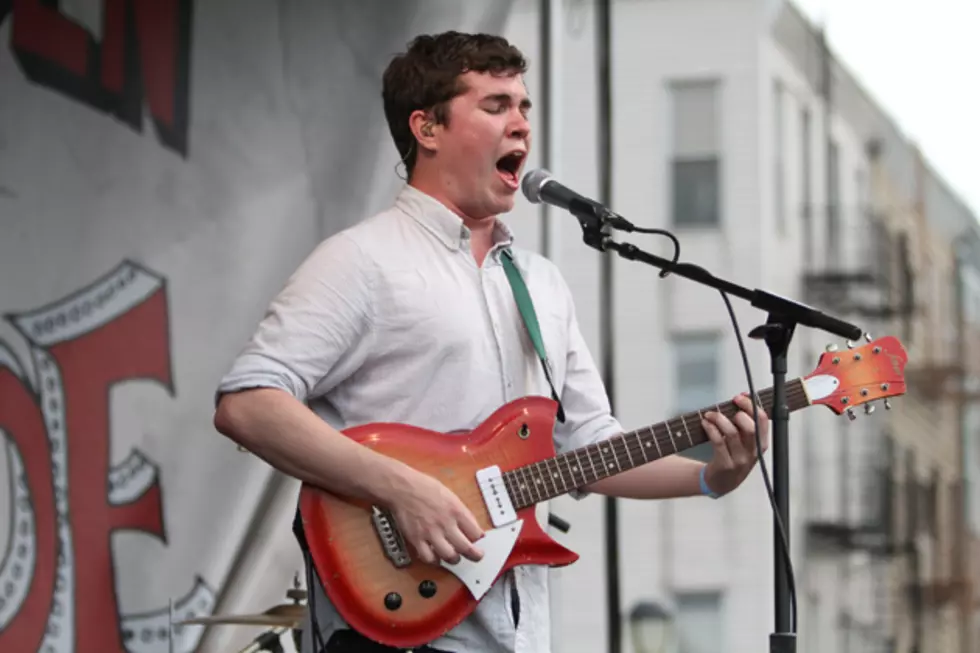 Surfer Blood Releasing New Album 'Pythons' This Summer + Premiere New Song
Cory Schwartz, Getty Images
It's been three years to the month that Surfer Blood issued their critically acclaimed debut album, 'Astro Coast,' but fans of the band won't have to wait much longer for the band's sophomore disc. A summer 2013 release has been announced for 'Pythons,' which the West Palm Beach, Fla.-based indie outfit recorded in Los Angeles with Gil Norton (Pixies, Echo and the Bunnymen) handling production and Rob Schnapf (Beck, Guided By Voices) at the mixing board.
Surfer Blood celebrated the news of the forthcoming release by posting the new song 'Weird Shapes' -- which will appear on the album -- for free download on their official website. "'Weird Shapes' is a left of center pop song about someone who is about to go through a manic episode," SB frontman JP Pitts says of the cut in a press release. "It's one of the most dynamic songs we've ever written."
The band also will premiere new songs from 'Pythons' during a brief West Coast club tour that kicks off Feb. 24 in Santa Cruz, Calif., and runs through a March 3 gig in San Diego. Check out their itinerary also on their official website here.