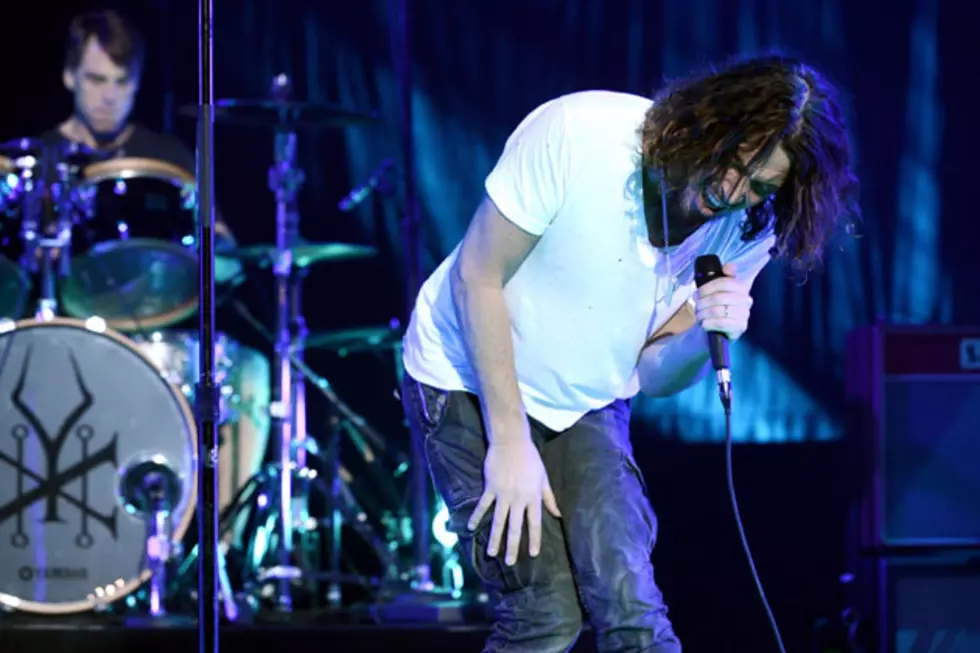 Kevin Winter, Getty Images
One of the great things about South by Southwest is seeing what sorts of businesses can double as concert venues. Performances happen in restaurants, on porches, in hotel lobbies and in bicycle shops like Mellow Johnny's. The latter is where Dum Dum Girls started their day Thursday, playing a half hour or so of songs at a day party sponsored by Sub Pop, Hardly Art and KEXP.
The Los Angeles-born group mined a classic girl-group pop sound shot through with a punk-rock edge. The foursome reveled in shivers of trebly guitar, big drum beats and steely-sweet vocals on songs from their latest, 'Too True,' and older songs like 'Rest of Our Lives,' from the band's 2010 debut LP 'I Will Be.'
Later in the afternoon, all the way across town at the Thrasher magazine day party, dubbed Death Match 2014, skateboarder Leo Romero fronted a set of folk- and country-tinged rock songs with his band Travesura, which released its self-titled debut EP earlier this month.
Thursday had a somber feel to it in the wake of a Wednesday night incident in which a motorist fled a routine police stop, crashed through barricades blocking off a main thoroughfare near two popular music venues and drove into a crowd of pedestrians, killing two people and injuring 23 more. Police have charged Rashad Charjuan Owens, 21, with two counts of capital murder and 23 counts of aggravated assault. Owens was driving drunk and evading a sobriety checkpoint, the authorities said.
The festival largely continued as planned, with Lady Gaga holding court at Stubbs and Soundgarden (pictured above) performing as part of the ancillary iTunes Festival at ACL Live at the Moody Theater, where the band was set to perform all of 'Superunknown.' On a smaller scale, the singer and songwriter Kieran Leonard carried on despite his brush with injury or worse. Leonard said he was among those who leapt out of the way of the car Owens was allegedly driving, which rattled the Ireland-born musician enough for him to consider canceling his scheduled performance Thursday night. After reflection, he decided that playing his set was a way of not letting a "f---wit" have the last word.
Leonard was chatting between sets at Bar 69, where Parquet Courts paused midway through their energetic and eclectic performance (which included the terse, catchy rocker 'Borrowed Time') to ask for a moment of silence. That the crowd obliged at a festival where it's difficult to get anyone to shut up for long while bands are performing was a sign of how much the tragedy was on people's minds.