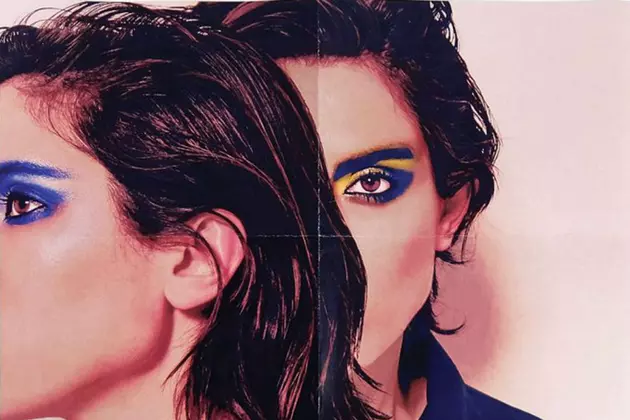 Tegan and Sara Reveal Release Date + Cover Art for New Album 'Love You to Death'
Warner Bros.
Tegan and Sara have announced their highly anticipated follow-up to their 2013 commercial smash Heartthrob.
The Quin sisters will release Love You to Death on June 3. For their eighth full-length, the Canadian indie-pop duo brought back producer Greg Kurstin (Sia, Adele) behind the boards. They will drop the album's first single on April 8. Check out the cover art at the bottom of the page.
Tegan and Sara intend to debut new music during four upcoming North American concert dates. The intimate shows will take place in L.A. on May 2 and 3; Toronto on May 6; and New York on May 9.
Since Heartthrob, Tegan and Sara collaborated with comedy trio the Lonely Island on "Everything Is Awesome" for 2014's The Lego Movie. It was nominated for Best Original Song at the Oscars and Best Song Written for Visual Media at the Grammys.