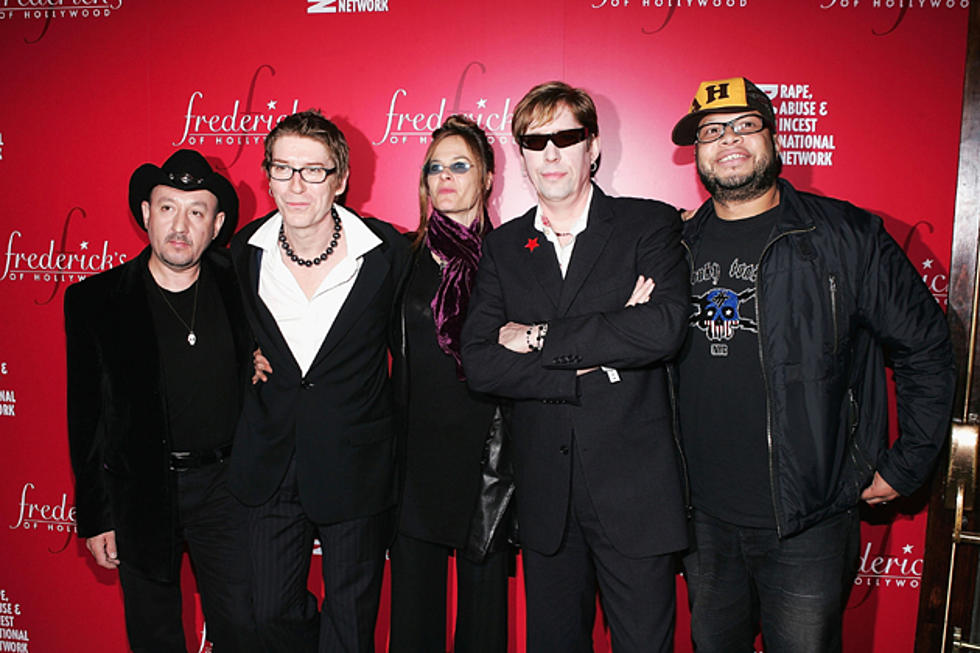 The Church and Psychedelic Furs Announce North American Tour
Carlo Allegri, Getty Images
Two of the finest and most iconic bands of the 1980s are teaming up for what promises to be several fantastic evenings of music. The Psychedelic Furs and the Church both sprang forth around the same time at the tail end of the '70s, and both made their mark as the '80s got rolling. With the Furs in the U.K. and the Church all the way over in Australia, both became favorites of college radio when it was in its heyday.
With both bands still going strong -- albeit without full original lineups in either -- they have decided to hit the road together this summer. The tour kicks off in Buffalo, N.Y., on August 8 and wraps up a month later in San Diego. Though the Furs have kept at it on the road for the last several years, they have not released a new album since 1991's World Outside. In contrast, the Church have consistently released new albums since their 1981 debut, Of Skins and Heart. Their most recent album, Further/Deeper, was released last year.
The two bands had attempted a dual tour once before in 1988, but it fell apart. "The Psychedelic Furs has always been one of the bands the Church have always held in high regard," said Church leader Steve Kilbey in a press release. "Tours together have been mooted before but alas, the stars never aligned! Finally we will be treading the boards around America with them in August/September and I really think this is a most excellent package for lovers of fine music and all things groovy. Very excited and looking forward to it immensely. Bring on August, please!"
In addition, each band will also play certain cities on their own along the way. You can find ticket information here.
The Psychedelic Furs and the Church 2015 North American Tour
Aug. 8 -- Town Ballroom -- Buffalo, N.Y
Aug. 9 -- The Fillmore -- Silver Springs, Md
August 11 -- College Street Music Hall -- New Haven, Ct.
Aug. 12 -- Northern Lights -- Albany, N.Y
Aug. 13 -- Hampton Beach Casino -- Hampton Beach, N.H
Aug. 15 -- Keswick Theater -- Philadelphia, Pa.
Aug. 16 -- Cape Cod Melody Tent -- Hyannis, Mass.
Aug. 18 -- Irving Plaza -- New York, N.Y.
Aug. 19 -- Theater at Westbury -- Westbury, N.Y.
Aug. 22 -- Royal Oak Music Theatre -- Royal Oak, Mich.
Aug. 23 -- Mercury Ballroom -- Louisville, Ky.
Aug. 25 -- First Avenue -- Minneapolis, Minn.
Aug. 27 -- Crossroads -- Kansas City, Mo.
Aug. 28 -- Sweet Corn Festival -- Urbana, Ill.
Aug. 31 -- Ogden Theater -- Denver, Colo.
Sept. 2 -- Crystal Ballroom -- Portland, Ore.
Sept. 3 -- Showbox at The Market -- Seattle, Wash
Sept. 6 -- Mountain Winery -- Saratoga, Calif.
Sept. 8 -- Brooklyn Bowl -- Las Vegas, Nev.
Sept. 9 -- North Park Theater -- San Diego, Calif.