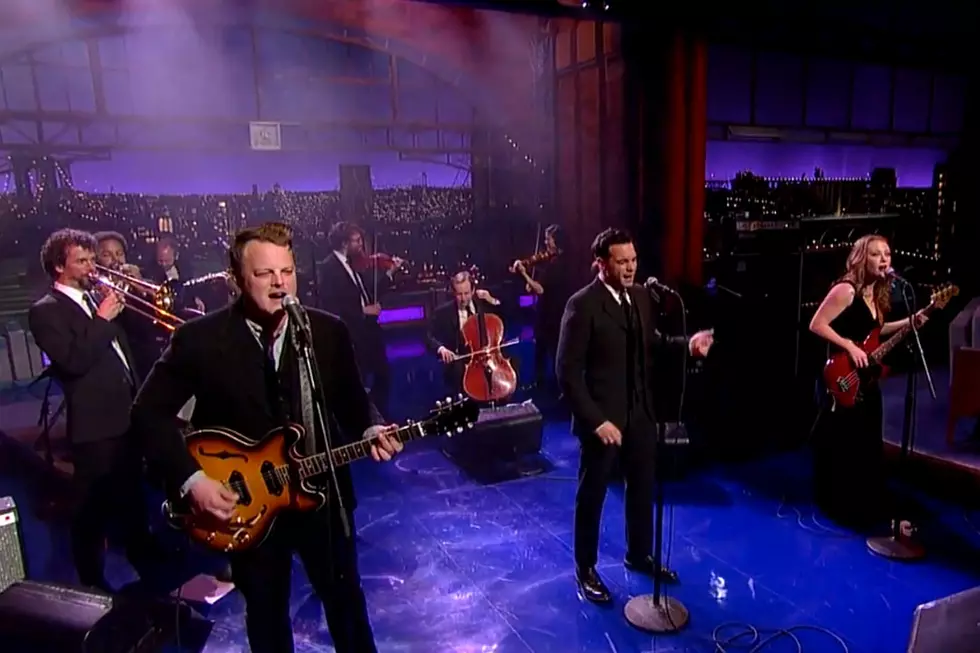 Watch the Lone Bellow Perform 'Then Came the Morning' On 'Letterman'
YouTube
On the eve (Jan. 26) of the release of their sophomore album, 'Then Came the Morning,' the Lone Bellow stopped by the 'Late Show With David Letterman' to perform the LP's title track -- check out the impassioned performance above.
Backed by a band composed of a string section, drummer and a woodwind and brass trio, Zach Williams laid it all out for the audience and viewers, proving his frontman status with an emotional rendition of the track. Mandolin player Kanene Donehey Pipkin and guitarist Brian Elmquist beautifully supported him on the background vocals. The performance was a great introduction to what fans can expect to hear on the new album.
While Letterman enjoyed the show, he did have a little dig at them while introducing the band. "A Brooklyn-based trio, get a look at the size of that trio," Letterman said, which followed with laughter from both the audience and band. "That's some big trio. That's something to do with a tax thing. That's what they do."
The Lone Bellow's 'Then Came the Morning' hit the streets today via Descendant Records.