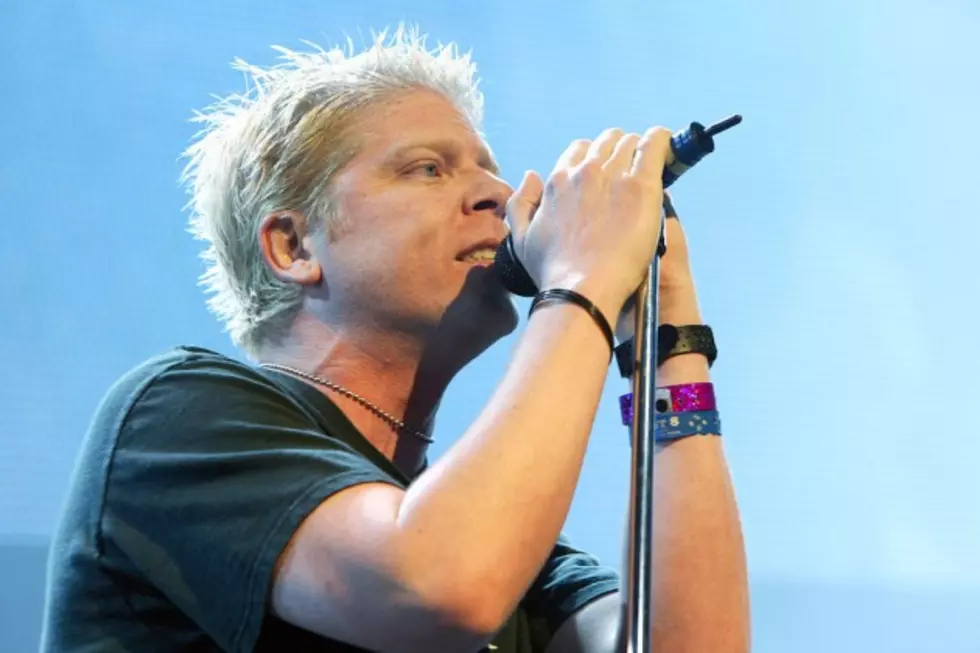 The Offspring's Dexter Holland Guests on 'Nerdist Podcast'
Kevin Winter, Getty Images
Adorable nerd Chris Hardwick has expanded his empire to the point where he can react to every AMC drama on air, but it all began with his first project, Nerdist Podcast. His most recent guest on the podcast was the Offspring frontman Dexter Holland, who spoke with Hardwick about his myriad endeavors that include getting his pilot's license, pursuing a PhD in microbiology while active with the band, and his hot sauce company, Gringo Bandito, among other topics. Listen to the episode here.
The two also talked about the Offspring's new single, "Coming For You," the first one off their upcoming new album, which does not yet have a name or firm release date, but is tentatively scheduled for release in 2015. "Coming For You" was released in January and peaked at the top of Billboard's Mainstream Rock Songs radio airplay chart. The band also released a video for the track in March, which you can watch below:
The new album, whenever it hits shelves, will be the Offspring's first since their 2012 record, Days Go By. They will be on tour from June until September, and complete tour dates are available on their website.