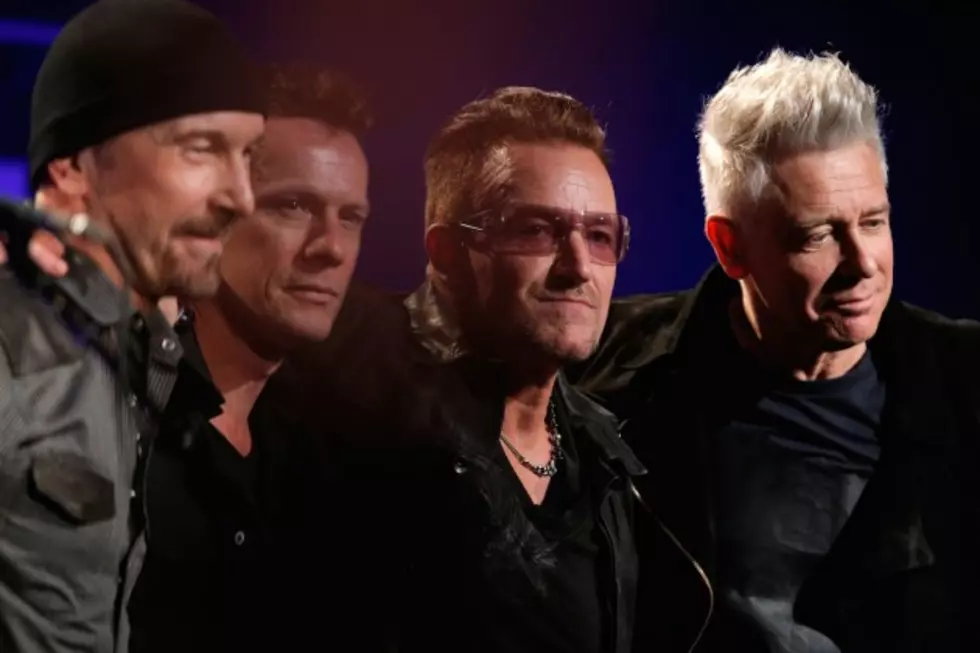 U2 Fans Open Record Store Day Release Only to Find Tool EP Inside
Joe Scarnici, Getty Images
This past Saturday (April 18), Record Store Day in the U.K. saw the release of a special vinyl version of U2's 2014 album. But when several users on Twitter opened up their brand new copies, they found a different record instead: Tool's 1992 Opiate EP (which wasn't even a part of Record Store Day's roster of special releases for this year).
The exact number of copies of Songs of Innocence that were affected is currently unclear. We have a message in to the distributor to see if we can get a firm answer. FACT, which originally broke the news, said that "several" copies were affected; one U.K. label manager said "a good chunk" were "sleeved at the wrong pressing plant."
Twitter users, seeing the irony, couldn't help but laugh at U2's expense. "I can see why U2 fans feel shortchanged getting a Tool EP instead of their U2 album. They normally get four tools for the price of one," tweeted user Jeremy Allen:
"Love to chuckle at @U2 fans," said user Alex Griem. "Who buys a vinyl copy of an album given away to the world for free anyway?":
If you opened your new U2 record and found Opiate inside, you should hang into it -- it'll probably be worth millions someday.