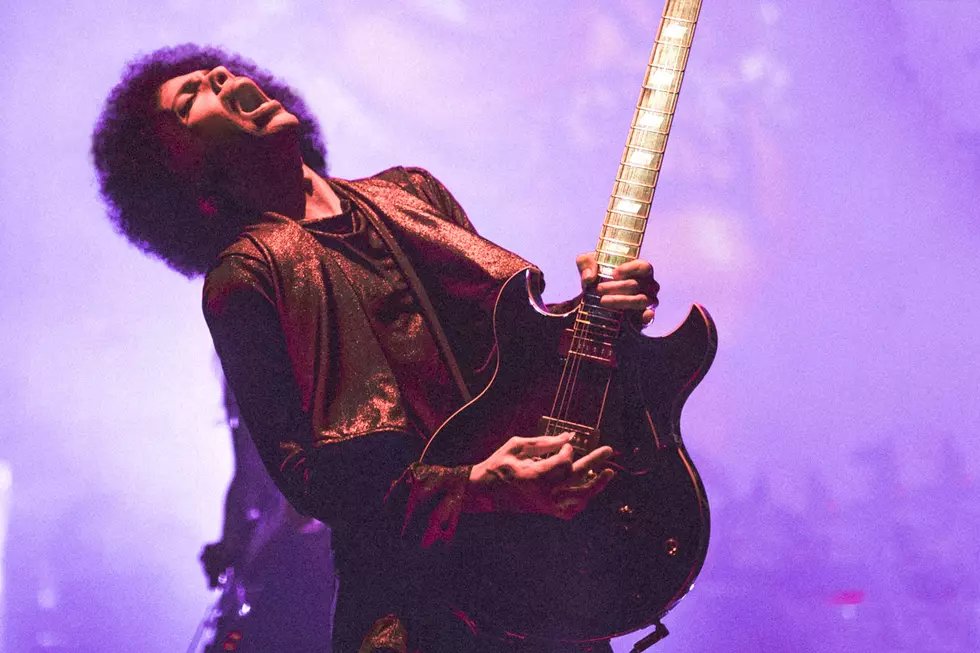 'Mind-Blowing' Unheard Prince Music Coming Soon
Karrah Kobus, Getty Images
Unreleased music from Prince's recording archive is coming soon, one of his estate advisers revealed, adding that the material is "pretty mind-blowing." While he didn't provide any further details, Troy Carter, a senior executive with Spotify, confirmed that production is underway.
"He was a guy who practically lived in a recording studio," Carter told Variety. "Once we started going through [the archive] we really started finding some gems. I heard some music the other night that was pretty mind-blowing, and we're getting some stuff mixed right now. We've got great project in the works that I'm excited to talk about."
Prince's vault of unheard material has been the subject of dispute since his death without a will in 2016. Two parties, both consisting of members of his family, have been arguing over the estate. The argument reached a new height last September when "truckloads" of Prince's master tapes were removed from his Paisley Park complex to a specialized premises in Hollywood. The move came after estate advisers became concerned that the tapes were being compromised in an inadequate storage environment. A subsequent request by the siblings to have the material moved again due to the wildfires in California was refused in court.
"[T]he answer is yes – there will be unreleased Prince music coming soon," Carter emphasized. The only archival material to have appeared since the artist's death are the tracks added to the 2017 re-release of Purple Rain, although Prince had already agreed to the package prior to his death.