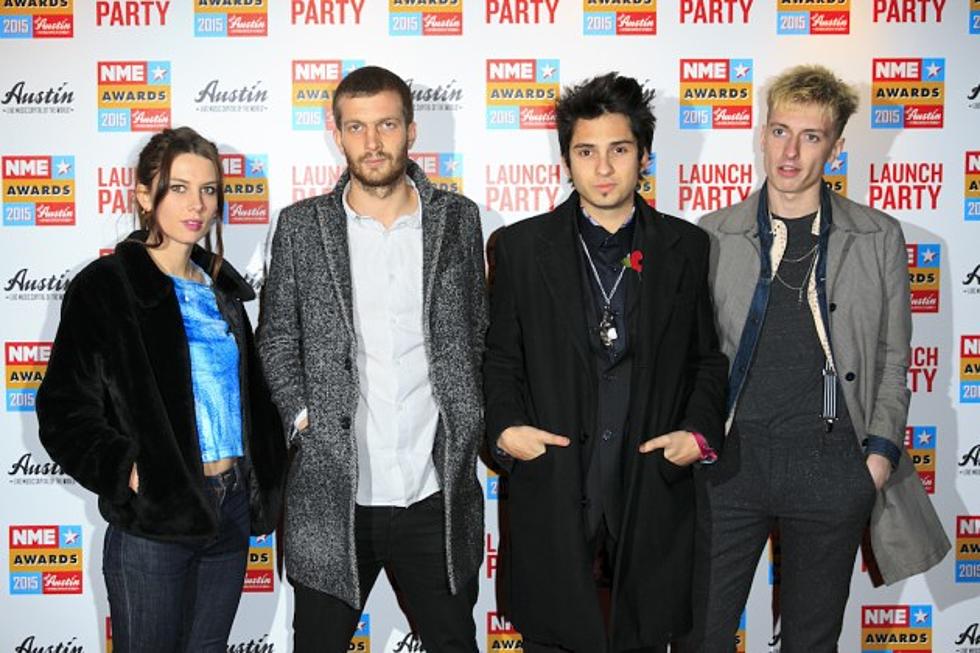 Wolf Alice Release 'You're A Germ' Ahead of New Album, 'My Love Is Cool'
John Phillips, Getty Images
One minute, U.K. alternate rockers Wolf Alice are playing gentle, stripped-down folk, and the next, they're in the middle of a shoegaze jam. The band is hard to pin down, but there are a few things we know for sure: Their debut album, My Love Is Cool, comes out on June 23 via Dirty Hit/RCA, and yesterday (June 10), Wolf Alice shared the new track, "You're A Gem," which you can check out below:
Bassist Theo Ellis said of the track, "'You're A Germ' has always been a live fave. It was the spark to some of our first mosh pits and holds a solid place in our hearts as one of our older songs. Hope you guys enjoy it as much as we do playing it."
The band also announced that on June 16, they will make their U.S. television debut with a performance on Conan. In addition, Wolf Alice also revealed that they've added a bunch of American dates to their world tour. Find the new shows below, and their complete itinerary at their website. We also spoke to Wolf Alice's Ellie Rowsell in April, so don't miss out on our exclusive conversation, which can be found here.
Additional Wolf Alice American Tour Dates
Aug. 5: Cambridge, MA - Middle East
Aug. 6: Albany, NY - The Hollow
Aug. 8: Los Angeles, CA - Alt 98.7 Summer Camp
Aug. 11: Portland, OR - Hawthorne Theatre
Aug. 12: Seattle, WA - Neumos, WA
Sept. 29: Pawtucket, RI - The Met
Oct. 1: Washington, DC - U Street Music Hall
Oct. 3: Toronto, ON - Adelaide Hall
Oct. 5: Minneapolis, MN - First Avenue
Oct. 6: Chicago, IL - Lincoln Hall
Oct. 11: Phoenix, AZ - Valley Bar
Oct. 12: San Diego, CA - The Irenic
Oct. 15: San Francisco, CA - The Chapel
Oct. 18: Dallas, TX - Trees