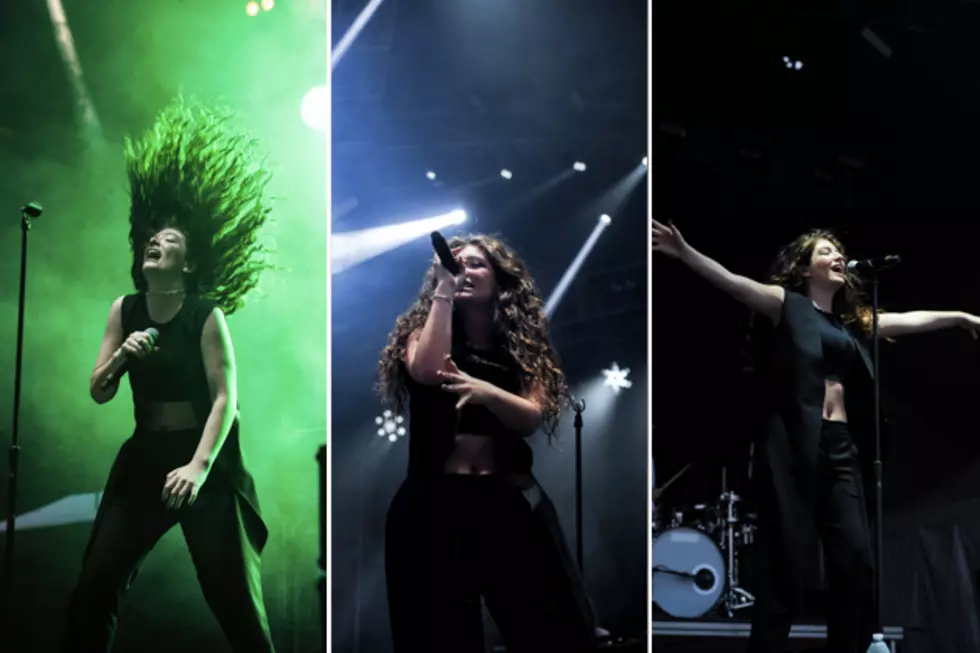 ACL Music Festival 2014, Week Two, Day Three – Calvin Harris, Lorde + More
Jessica Alexander, Diffuser
Sunday (Oct. 12) marked the final stretch for us at the second weekend of the Austin City Limits Music Festival -- once again another strong finish to one of the greatest fall festivals the U.S. has to offer. The weather cooperated with all the festgoers and not a rain cloud was seen as the day wore on and grew warmer and dryer.
We first caught Gramatik who might have been one of the first electronica sets of the day. Their performance was perfect as it eased the early crowd into a tempo for the day's later gigs. The live instrumentation added to their set was a great fit; we would love to see more electronica acts add guitars and keyboards (as they see appropriate).
Imelda May wasn't on our radar for the day, but a quick peek onto the stage revealed musician, journalist and now Austin-resident, B.P. Fallon, introducing her to the crowd. Her victory curls, sass and energy quickly drew us in and we wished we had nothing else to do for the day but be mesmerized by her charming personality and performance.
We have seen Phantogram before, but never this confident, full of energy and with an audience to return the energy right back. This was the perfect dinnertime set that sent us off to Spoon whom we also caught last weekend. Again, this is the best we have ever seen Britt and company, and we love the new material and how it fits into his live sets just as well as his older albums.
The "IT" woman of the weekend was certainly Ms. Ella Marija Lani Yelich-O'Connor, or Lorde to the uninitiated. The hype for her performance grew pre-festival when it was announced she was only playing one day out of two weekends  -- those one day tickets for Oct. 12 swiftly sold out, and unsurprisingly, most of those ticket holders were at Lorde. With the loudest crowd we heard at this year's ACL music fest (earplugs weren't enough for the piercing screams), she played hit after hit from her album 'Pure Heroine,' and there was no doubt that the 17-year-old owned the best performance of the day -- and perhaps the weekend.
Calvin Harris kept the dance party going late (well, 9:15PM, it was a Sunday after all) with a replay stream on RedBull TV that fans could watch as they arrived home and wanted to quickly relive the memories of the 2014 Austin City Limits Music Festival.
We'll see you next year, but in the meantime, check out all of our exclusive shots from yesterday's sets below:
Calvin Harris -- Austin City Limits Music Festival 2014 -- Week Two, Day Three 
Lorde
Spoon
Phantogram
Imelda May
Gramatik