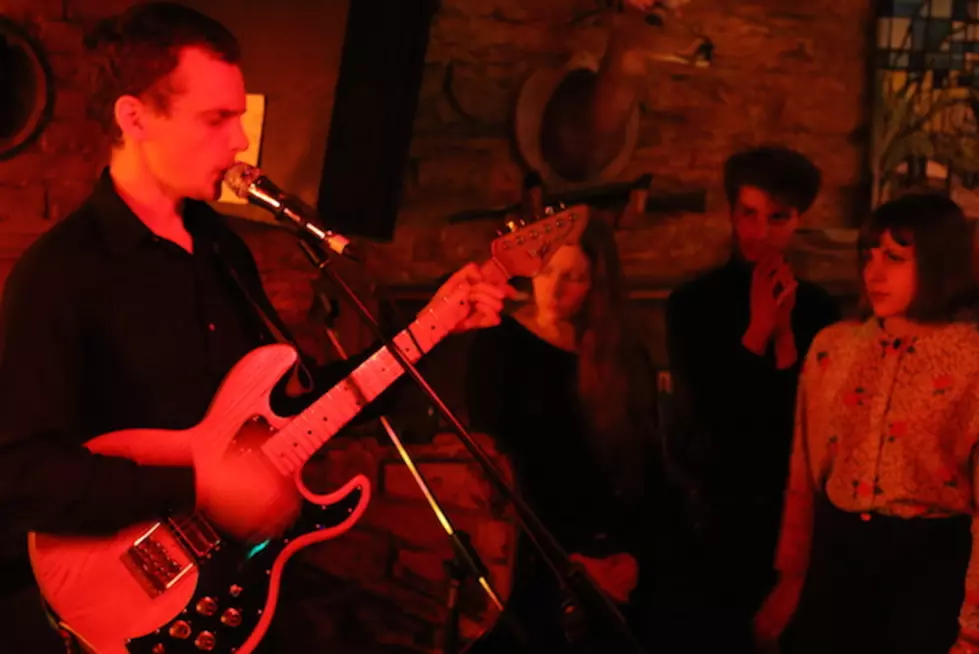 Alden Penner of the Unicorns to Release New EP + Song Featuring Michael Cera
Chris Kissel, Diffuser
Alden Penner, once a key member of '00s indie heroes the Unicorns through that band's demise in 2004, announced today (Dec. 11) that he'll release a single featuring Michael Cera at some point in 2015.
Penner, who released a solo album, 'Exegesis,' in 2014, is also releasing an EP of never-before-heard songs recorded 10 years ago, called 'JUNE 04.' That EP will be available on Dec. 16, and you can preorder it now for a measly $3.
The EP will also feature a video for 'Oh How the Day,' one of the songs from the EP, by video collective Video Marsh.
We chatted with Penner a bit in Montreal before a recent show. He reflected then on the process of reviewing some of his older work and releasing it for public consumption. "I'm less inclined to want to erase that stuff, because I find it interesting now, and I feel like the further back you go, the more pure an expression you can find of what you are," he told us.
The Unicorns, Penner's legendary indie band also featuring Islands' Nick Thorburn, briefly reunited last year for shows in L.A. and New York opening for the Arcade Fire, as well as a homecoming show in their native Montreal.
'JUNE 04' Track List
1. 'Ghost Of Creaky Crater' (Demo)
2. 'Bad Heart' (Demo)
3. 'Oh How The Day' (Demo)