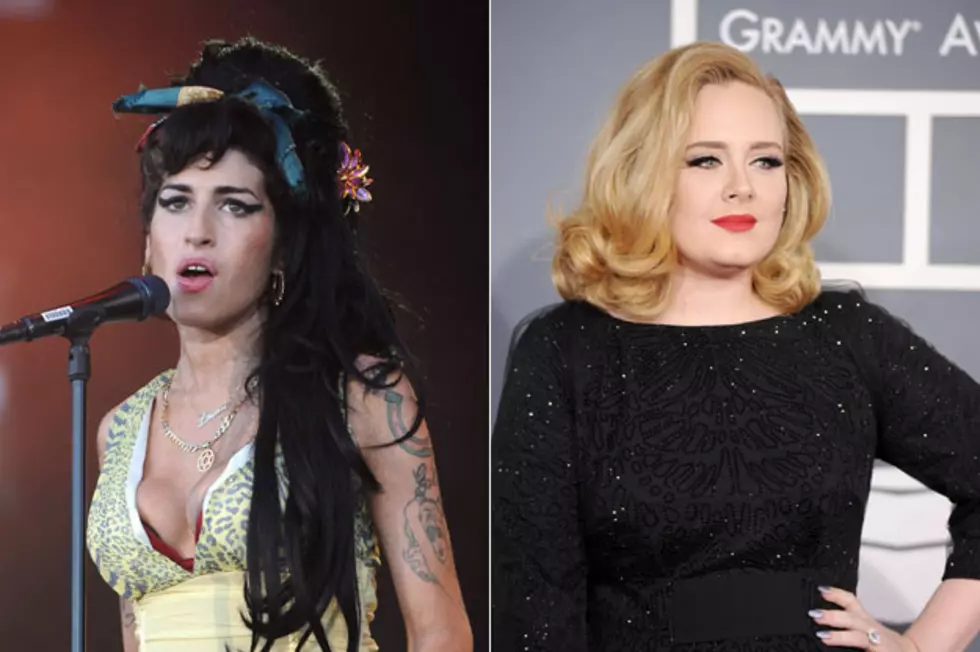 Amy Winehouse Was 'Freaked Out' by Adele's Success
Between Amy Winehouse and Adele, the last decade has offered something of a renaissance for fans of full-throated British female singers, and although Winehouse's untimely death last year prevented the two from sharing the spotlight for long, a new interview with producer Mark Ronson reveals that Winehouse was very much aware of Adele's growing success -- and even a little intimidated by it.
Ronson's admirably eclectic resume includes stints behind the boards for artists as diverse as Duran Duran, Christina Aguilera, ODB and Jimmy Fallon, but for a lot of listeners, he'll always be most closely identified with the work he did on Winehouse's breakthrough sophomore LP, 2006's 'Back to Black.' Speaking with the Village Voice about his recent collaboration with Rufus Wainwright for the latter's new 'Out of the Game' album, Ronson was asked if he'd hoped to work with Winehouse again.
"Yes. We spent a little time together and talked about it," responded Ronson. "But, what little time we had, well, it was tense. She was in a bad state, God knows why. I think that the Adele thing had Amy freaked out. She liked her, but Adele's success was making Amy feel upset, competitive, restless. Anyway, we lost touch briefly. And before she and I could really start the process of beginning a new album, it was too late."
What would a competitive, restless Amy Winehouse have sounded like? We could have had a 21st century version of the goodnatured (yet intense) creative rivalry between the Beach Boys and the Beatles that spurred the recording of such classic albums as 'Pet Sounds' and 'Sgt. Pepper's Lonely Hearts Club Band.' Sadly, we'll never get the chance to find out.