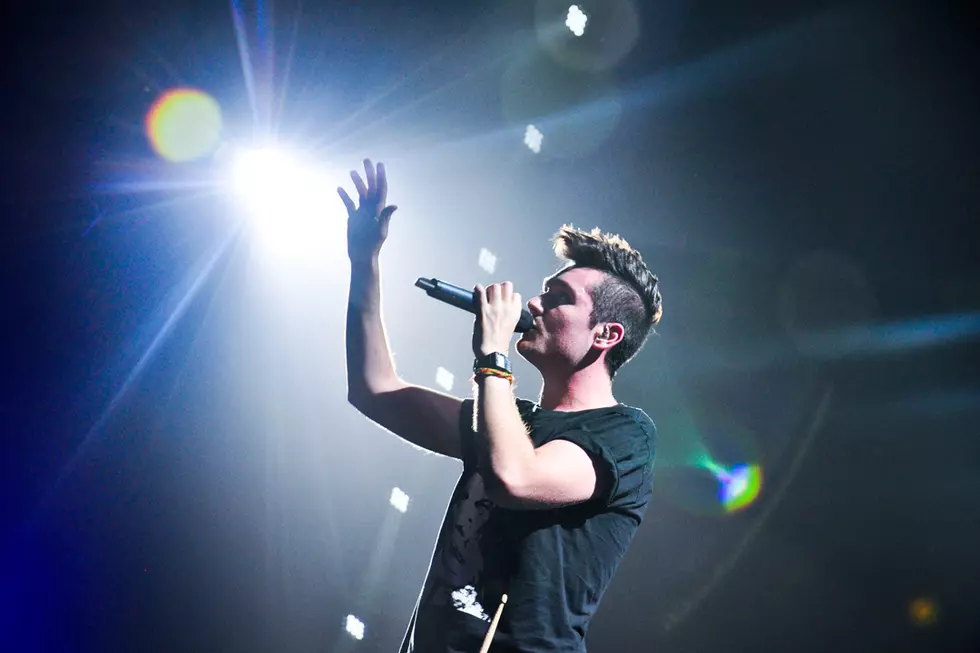 Bastille Prove Headliner Status at Radio City Music Hall
Emily Tan, Diffuser
Over the past year or so, Bastille have gone from the band with just one hit single to a certifiable concert headliner. They proved the latter status at the first of their two-night run in New York's Radio City Music Hall last night (Oct. 9).
Playing tracks off their deluxe album, 'All This Bad Blood,' the U.K. band's energy commanded the crowd's attention all night. With the frenetic spirit in the air and the high-pitched screams that would spurt out each time anyone walked onstage, you had to second guess yourself on whether you were at Bastille's show or some One Direction gig. But this is just the level that the London quartet have reached in the U.S.; between a jam-packed festival schedule over the summer to a breakout set on 'The Today Show,' Bastille have come a long way since the days of playing the dark and tiny venues in the U.K. (where we were lucky enough to see them a few years ago).
"We've had an awesome week in New York," lead singer Dan Smith told the crowd. "Thank you so much for having us."
While he sounded so polite -- and sometimes a bit awkward -- during the banter between songs, Smith did everything from show off his dance moves to jump into the crowd, all the while living up to the responsibility of being a frontman. Despite the antics, there was one thing that never wavered -- his vocals. Whether it was during the somber ballads like 'Oblivion' to the upbeat tunes like 'Icarus,' Smith's round head tone is something that's become a signature of the band and one that is thoroughly enjoyed by fans.
When the band walked off the stage after 'Flaws,' the room hit a decibel level that could only be described as ear-piercing. But you can't really blame the crowd; they were pumped for the tracks that they knew Bastille still had left to play. And they didn't disappoint with the encore -- bringing their now infamous '80s dance mashup, 'Of the Night,' and the track that put them on the map, 'Pompeii,' which brought their openers, Grizfolk, back to the stage to join the party.
Check out our exclusive shots from the show, and get the night's setlist, below:
Bastille -- New York City's Radio City Music Hall
Bastille -- Setlist, Oct. 9, 2014
'Things We Lost in the Fire'
'Weight of Living, Pt. II'
'Laura Palmer'
'Laughter Lines'
'Bad Blood'
'Blame'
'Overjoyed'
'Poet'
'These Streets'
'Skulls'
'The Silence'
'Oblivion'
'No Scrubs'
'Icarus'
'The Draw'
'Flaws'
Encore
'Get Home'
'Of the Night'
'Pompeii'