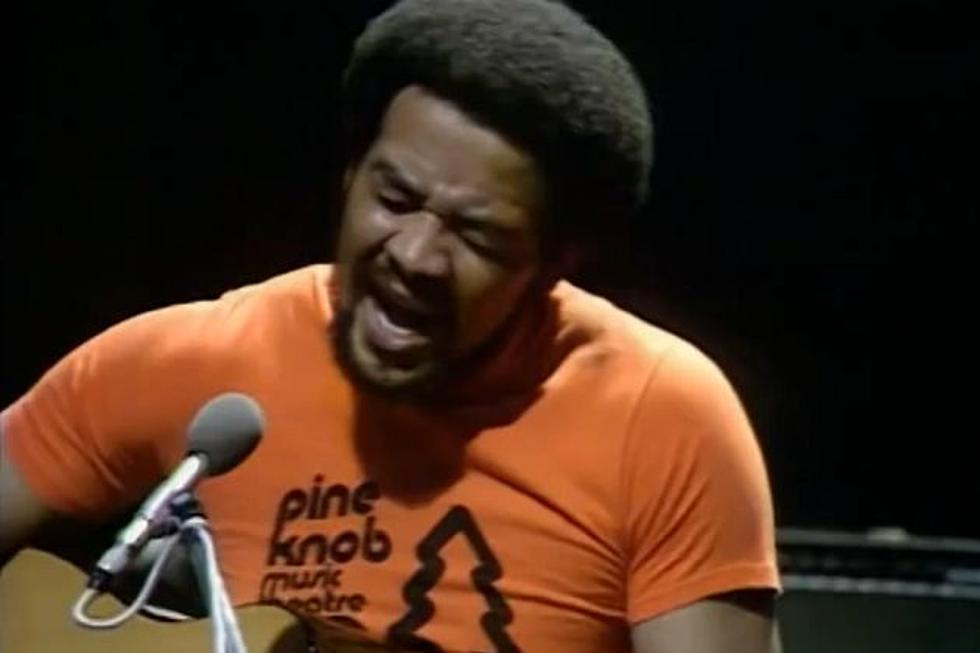 Lost & Found: Bill Withers Performs the Best Song Ever Written
YouTube
It's a safe bet that you know a bunch of Bill Withers songs, whether you recognize his name or not. 'Lean on Me,' 'Ain't No Sunshine' and 'Lovely Day' were pop and R&B classics from the moment they were released. Another single of his, 'Use Me,' may just be the best song in the history of songs.
Withers' voice is unique to him alone. It's the kind of voice that exists all around you whenever you hear him sing -- like it seeps into your brain through your skin. And in the above performance, he makes singing look so easy, like he could have a conversation singing. But who'd be able to keep up in a conversation like that?
Below is Withers performing 'Ain't No Sunshine' for BBC. When he sings "This house just ain't no home ... any time she goes away," you believe him. The song is deeply personal, but in a way that just about anybody can relate to. He starts out solo, picking the rhythm notes on his acoustic guitar. When the band comes in, though, they show just how much they bring to the performance.
In this interview with Buster Jones, Withers talks about his band and how well they all get along. His band was made up of members of the Watts 103rd Street Rhythm Band. Led by Charles Wright, the Watts 103rd Street Rhythm band recorded for many years, influencing R&B artists with tracks like 'Do Your Thing' and 'Spreadin' Honey.'