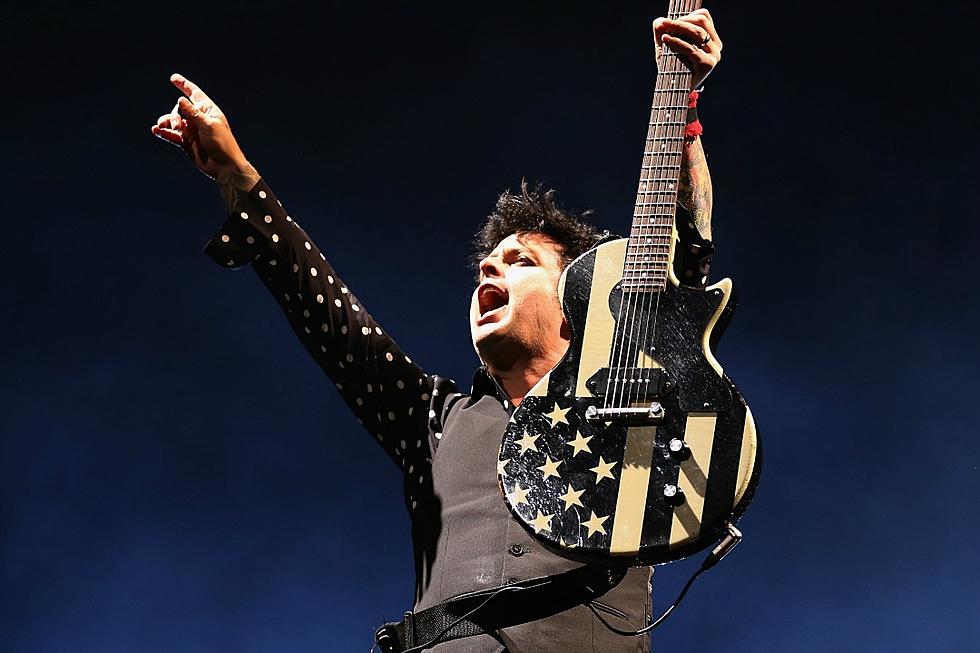 Billie Joe Armstrong Compares 'Bats— Crazy' Donald Trump to Saddam Hussein
Christian Petersen, Getty Images
Rolling Stone reports that Armstrong, an outspoken critic of the current president, as well as former President George W. Bush and the Iraq War, compared Trump to the former Iraqi president. "The first time I heard of Trump legitimately running for president, the first thing I thought of was fascism," he said. "I was just thinking of all the buildings he's got his name on. That type of narcissism – wow, that's not that much different from Saddam Hussein. He's bats--- crazy."
He also went on to say that it was not merely a criticism of the Republican party. "This isn't just a Republican that you're dealing with. He's no longer the leader of the free world. I've never seen a president that was no longer that."
Democrats weren't safe from Armstrong's ire either. "They don't have any cojones," he said. "You look at what's going on in the Democratic party, I look at some of the people talking, I'm like, I'm looking at you again?! It's a bummer." Moore responded that he'd met former Vice President Joe Biden, calling him a "nice guy," but was cut off when Armstrong interjected, "We don't need nice guys anymore. Nice guys finish last."
Armstrong said he's been heartened by crowds responses to his political commentary during Green Day's U.S. Revolution Radio tour, saying that people know what they're in for when they sell out the band's shows. "That is really hopeful for me," he said. "They're not just going there for entertainment; they know what the lyrics are about … Literally people are using their voice and doing it in song and doing it together. There've been a couple times when I said, 'F--- you, Donald Trump.' And when you hear coming out of 15,000 Alabamans, it's a lot different from hearing it in California and New York."
Ending his appearance on a positive note, the two got up to dance to C+C Music Factory's "Gonna Make You Sweat (Everybody Dance Now)," with a couple of male strippers wearing nothing but sequined American flag Speedos. You can watch the video of their performance above.
Moore regularly interviews a guest at the end of his political show, which shares a director with the Broadway show American Idiot, based on the Green Day album of the same name.
Green Day Albums Ranked in Order of Awesomeness