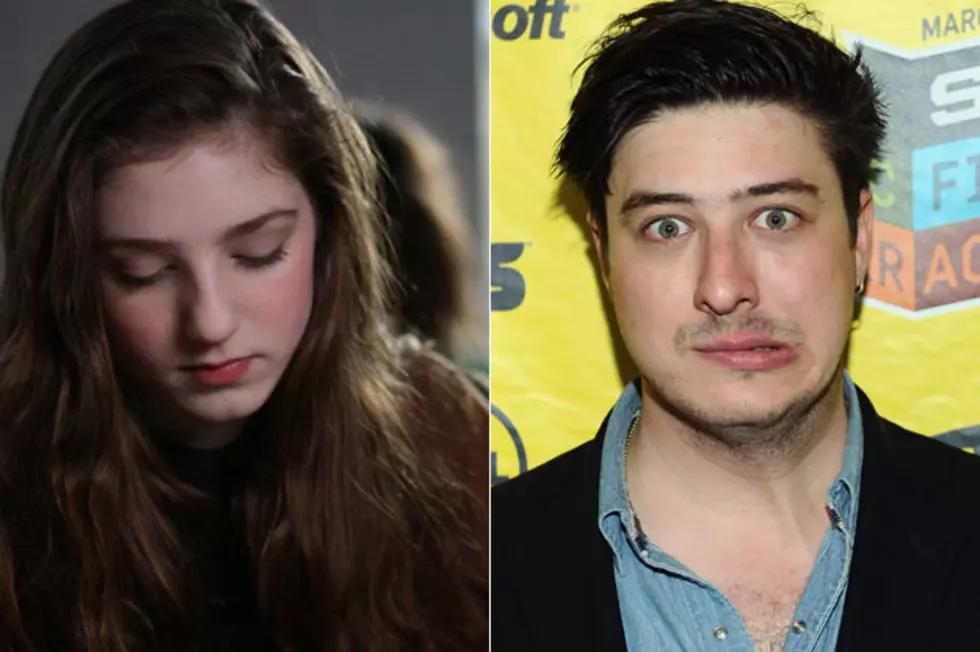 Birdy, Mumford and Sons Team Up for New Song 'Learn Me Right' on Disney-Pixar's 'Brave' Soundtrack
When you think "Pixar soundtracks," you probably think of Randy Newman -- but for this summer's 'Brave,' the studio is going in a whole new direction, featuring a new track from the 16-year-old U.K. singing sensation known as Birdy, with added support from Mumford and Sons.
The new song, titled 'Learn Me Right,' is the sole pop cut on the soundtrack, which mostly consists of more traditional, Celtic-flavored material, including an original Patrick Doyle score and a pair of performances from singer Julie Fowlis. According to a press release, producer Katherine Sarafian says, "'Learn Me Right' is an amazing song. I feel something every time I hear it. Mumford and Sons sketched out a piece that would do justice to the culminating moment of the movie, underscoring the emotion, heart and the lessons learned between mother and daughter. They really found that moment of truth in the story we were trying to tell and it takes the movie to a new level at the end."
"I love it because it tells a story," adds Birdy. "Although it has a lot of emotion, it's also very upbeat and you want to dance to it, which is why it works so well."
"It's quite fun doing a song for a movie rather than for an album," says Mumford and Sons' Marcus Mumford. "We liked the idea of having an orchestra in the background and having a girl like Birdy sing -- it's been quite liberating."
Although Birdy's self-titled debut album was only released last November, she's already no stranger to soundtrack work; her song 'Just a Game' was featured on 'The Hunger Games' album earlier this year. Meanwhile, the 'Birdy' LP -- which includes covers of Bon Iver's 'Skinny Love' and James Taylor's 'Fire and Rain' -- has enjoyed huge international success while breaking the Top 100 of Billboard's album chart.
Mumford and Sons have been working on the followup to their own debut album, the double-platinum 'Sigh No More,' since early last year.