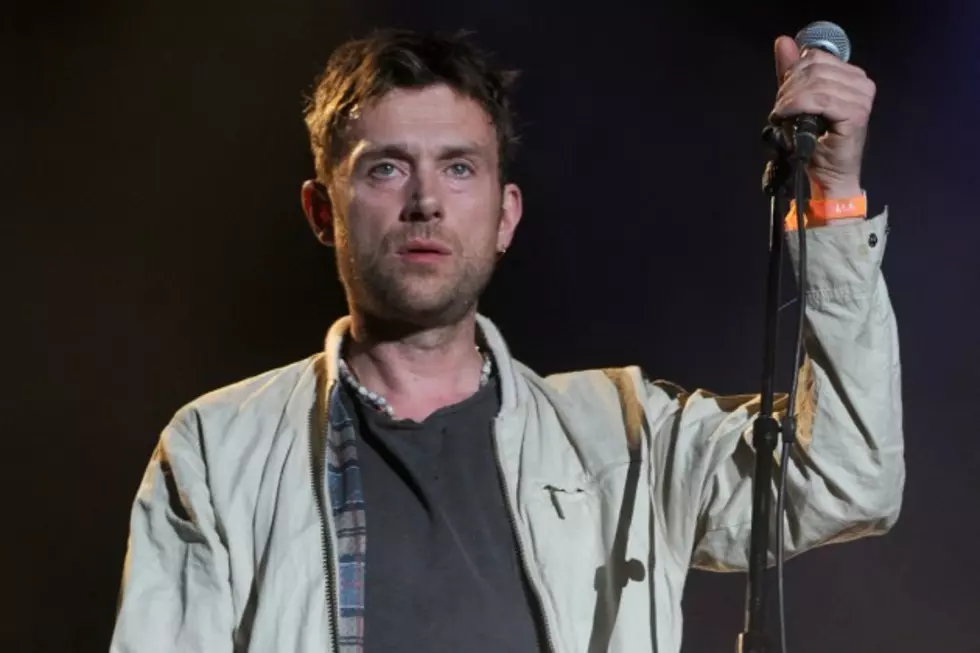 Blur Are Releasing Their First Album in 12 Years, Share New Single 'Go Out'
Kevin Winter, Getty Images
On April 27, Blur will release The Magic Whip, their first studio album since 2003's Think Tank. The new disc will mark the English band's eighth full-length effort.
In a press conference live-streamed from a Chinese restaurant in London (via Pitchfork), British radio DJ Zane Lowe and the band announced the details for the record, along with revealing plans to perform at Hyde Park in London on June 20 (you can see the track list below).
Pitchfork notes that Albarn specifically called out the song "Pyongyang," which is about his "experience visiting North Korea."
As noted in an official statement from the band, "The recordings, which began during a five-day break in touring in spring 2013 -- at Avon Studios in Kowloon, Hong Kong -- were put aside when the group finished touring and returned to their respective lives."
Last year, guitarist Graham Coxon reportedly revisited the tracks from 2013 and worked on the material with early Blur producer Stephen Street. Albarn later added lyrics, and The Magic Whip was created.
In addition to the news, Blur have already released the first single from the disc, "Go Out" -- take it for a spin below:
The Magic Whip will be available on CD and digital formats, as well as a double-LP vinyl set.
The Magic Whip Track List
1. "Lonesome Street"
2. "New World Towers"
3. "Go Out"
4. "Ice Cream Man"
5. "Thought I Was a Spaceman"
6.  "I Broadcast"
7. "My Terracotta Heart"
8. "There Are Too Many of Us"
9. "Ghost Ship"
10. "Pyongyang"
11. "Ong Ong"
12. "Mirrorball"
The 100 Most Anticipated Albums of 2015
(We had no idea Blur would be releasing a new album this year!)