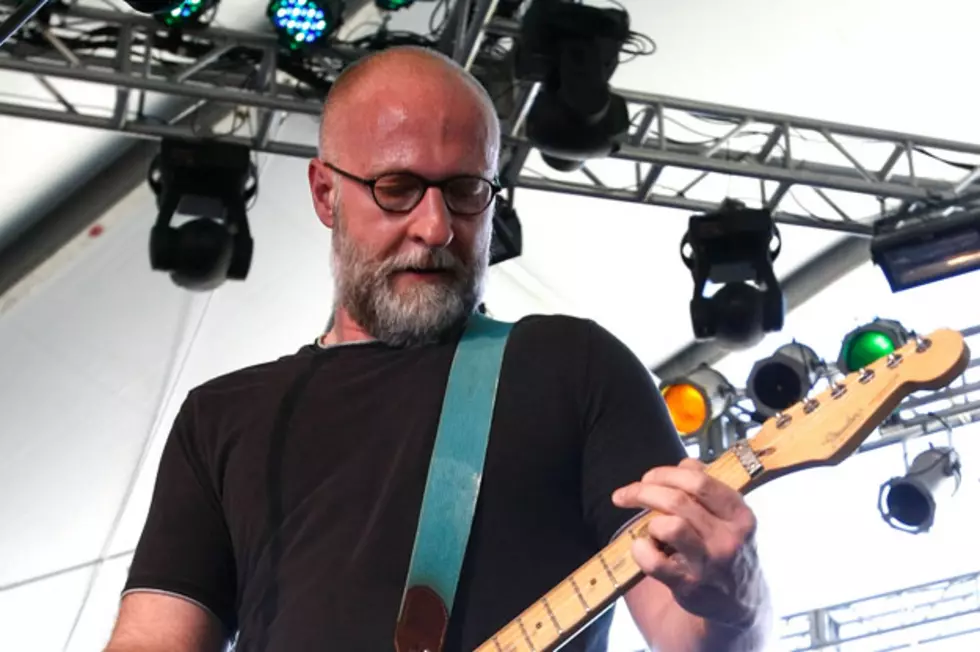 Bob Mould's Sugar Catalog Gets Reissue Date
In the years after his groundbreaking '80s band Husker Dü, singer Bob Mould reinvented himself as the frontman for the '90s power pop trio Sugar. Now his past is getting a present update, thanks to Merge Records.
The label has set a July 24 street date for the reissues of 1992's 'Copper Blue,' the 1993 EP 'Beaster,' and the 1994 full-length 'File Under: Easy Listening.' In addition to Mould, the group featured David Barbe on bass and vocals and Malcolm Travis keeping the beat on drums. Though their tenure was brief, the group did release such radio favorites as 'If I Can't Change Your Mind,' 'Helpless,' and 'Your Favorite Thing.'
'Copper Blue' will be paired with 'Beaster' in the new reissues as a three-CD set, with 'Copper Blue's' B-sides and a live concert from Chicago's Metro in 1992 bolstering the collection. The set will also be offered as a double LP with the B-sides and live show included as bonus downloads.
As for 'File Under: Easy Listening,' the reissue will be sold as a two-disc set with the second disc being 'The Joke is Always on Us, Sometimes - Live at First Avenue, Minneapolis, Minnesota, November 2, 1994,' an 18-song concert collection. The first disc features the original album, plus six B-sides from the original Ryko release. In addition to the two-disc set, the album will be made available as a vinyl LP with the B-sides and live show offered as a bonus download.