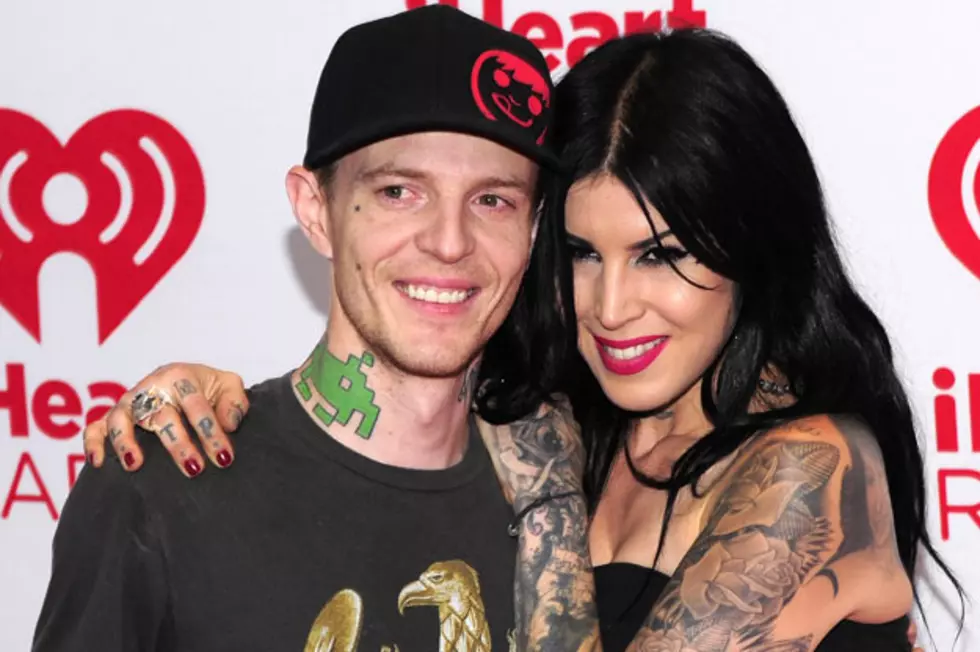 Deadmau5 and Kat Von D Split
Steven Lawton, Getty Images
Our favorite couple consisting of a guy best known for sporting a giant mouse head and a gal with more tattoos than a biker bar on a Saturday have split. EDM DJ Deadmau5 and reality-show tat artist Kat Von D confirmed their split on Twitter yesterday.
"Man, I sure was wrong," Kat wrote. "But at least he made it a no-brainer to break that off. #lessonlearned." Ouch. She added a post explaining the situation, just i case you missed that "no-brainer" item from her first one: "Clarification: Deadmau5 and I are no longer together."
The heavily tatted Kat also anticipated fans pointing fingers and mocking laughs. "Now, we can get all of the 'I told you so's' outta the way... And move on."
The 31-year-old DJ wasn't quiet about the split. He also addressed the breakup on Facebook and Twitter, albeit a bit more sloppily: "i guess im not cut out for relationships right now. and that's all i really wan't to dwell on it right now. ill figure it out. no hard feelings."
News of Deadmau5 and Kat's relationship surfaced in September, after the couple met at a party. Even though we really didn't expect them to be together next year at this time, we were hoping they'd at least make it through the holidays, if only because we're guessing their Christmas card would have been killer.