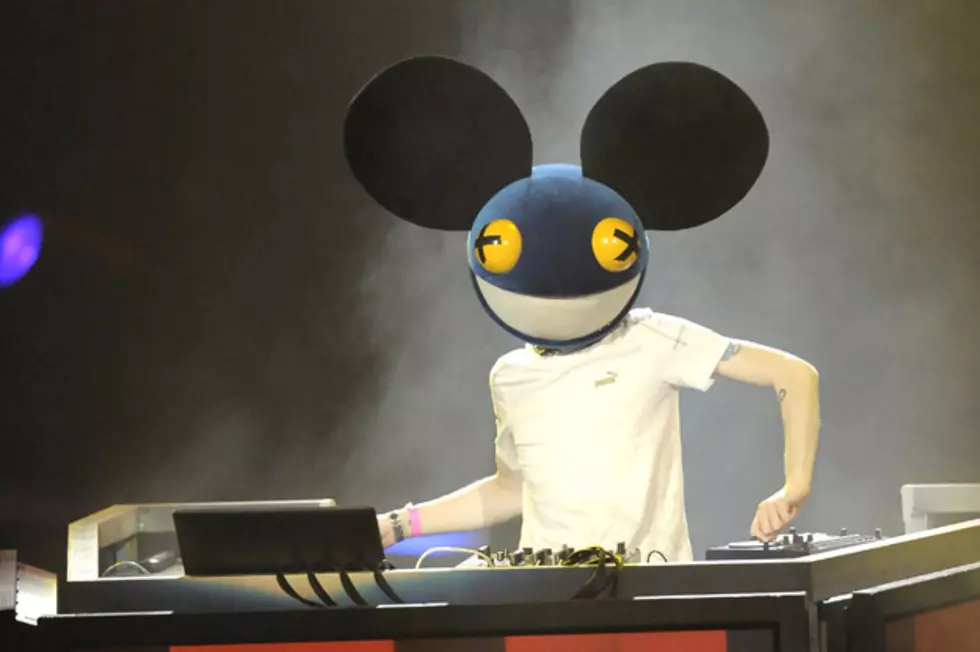 Deadmau5 Hates on Kanye West, Bashes EDM
Charley Gallay, Getty Images
He's certainly not the first person to say it, but Deadmau5 really doesn't like Kane West. "I f---ing hate him," the masked DJ said of the superstar rapper, setting himself up for some serious beef. Deadmau5 is, of course, known for his numerous and ongoing verbal tiffs with fellow musicians, and it seems likely West isn't going to let this lashing pass without fighting back.
If nothing else, don't expect the two to work together anytime soon, as Deadmau5 made the comment when specifically asked during an interview with Vibe magazine if there are any musicians he really wants to collaborate with. "Anyone other than f---ing Kanye," ranted the DJ. That's when he added: "I f---ing hate him."
It's not the first time Deadmau5 has spoken out so negatively, and previously, Madonna and dance music in general his been in his cross hairs. In fact, he used this latest talk with Vibe as an opportunity to once again bash EDM. "Yeah, I just renamed it," he joked. "I called it 'Event-Driven Marketing.'"
But considering the fact he landed at No. 6 on Forbes magazine's so-called Electronic Cash Kings list last year, with earnings of $11.5 million, perhaps taking shots at EDM is a case of the Deadmau5 biting that hands that feeds him.