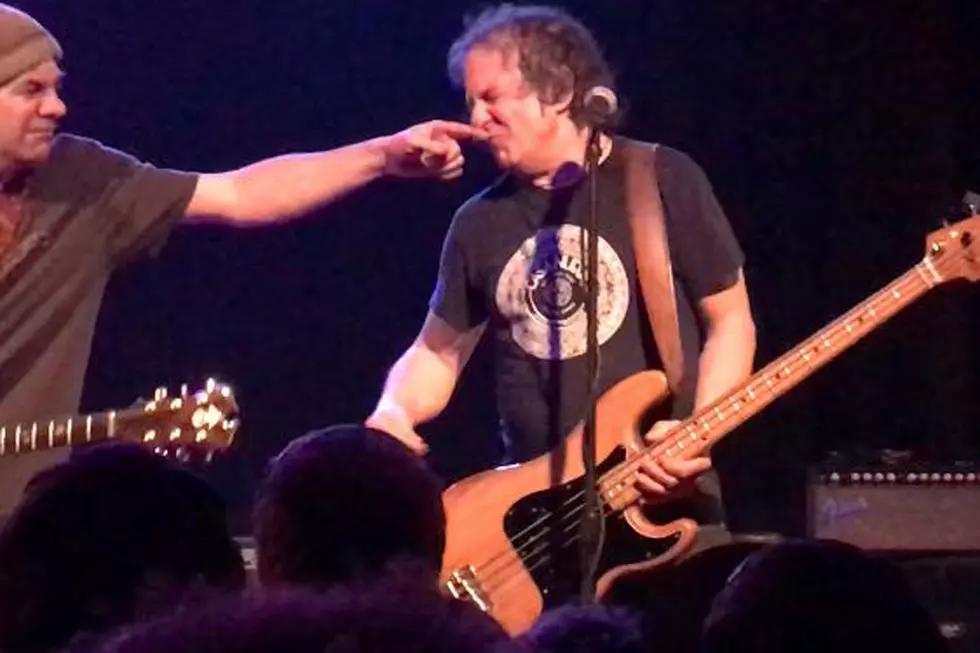 Behind the Lyrics: 'Fingerbangin',' the Dean Ween Group
Liam Chalk
If you thought a song lyric featuring only two words couldn't have much of a backstory, the Dean Ween Group is here to prove you wrong.
On an episode of the Smells Like Infinite Sadness podcast, Ween explained how a young boy's over-enthusiastic bragging inspired the song 'Fingerbangin'' from his new Rock2 album – and also nearly caused a car crash.
The adventure started when Ween was driving his son to a Laser Tag birthday party. "And I hate kids, except my kid. I fucking hate them," he said. "Especially after like eight years old, I fucking can't stand them until they're in their twenties. So I had my car filled with these boys, and this kid in the backseat was talking about fingerbanging Cindy-whats-her-name. He was talking about how he hacked into Paypal, he was doing all this bragging, and when he said 'fingerbanging,' I almost crashed the car I was laughing so hard."
After not-so-gently admonishing the child for telling tall tales – "You don't even have hair on your balls, you didn't fingerbang anybody, you don't even know what that means ... and you didn't rob Paypal. Don't bullshit a bullshitter!" – inspiration struck.
He then recounted the story to his bandmates backstage before a July 17, 2014, show in Hamden, Conn. "I said, 'When we go on, we're gonna do this riff,'" he recalled. "And I had my guitar and I just sort of wrote it right there. 'And it's gonna stop, and we're gonna go "oooooh, fingerbanging."' And we opened with it!"
The song instantly became a live show and YouTube favorite. After being refined over the next three years with sniffing sounds and an "obnoxious" baritone sax solo, it was ready for inclusion on Ween's second solo album. "Eventually I got it all on there. 'Fingerbangin'' has been fully realized," Ween said with a laugh. "And you can look forward to hearing 10-minute versions of it when we tour."
You can check out a version of the song below.