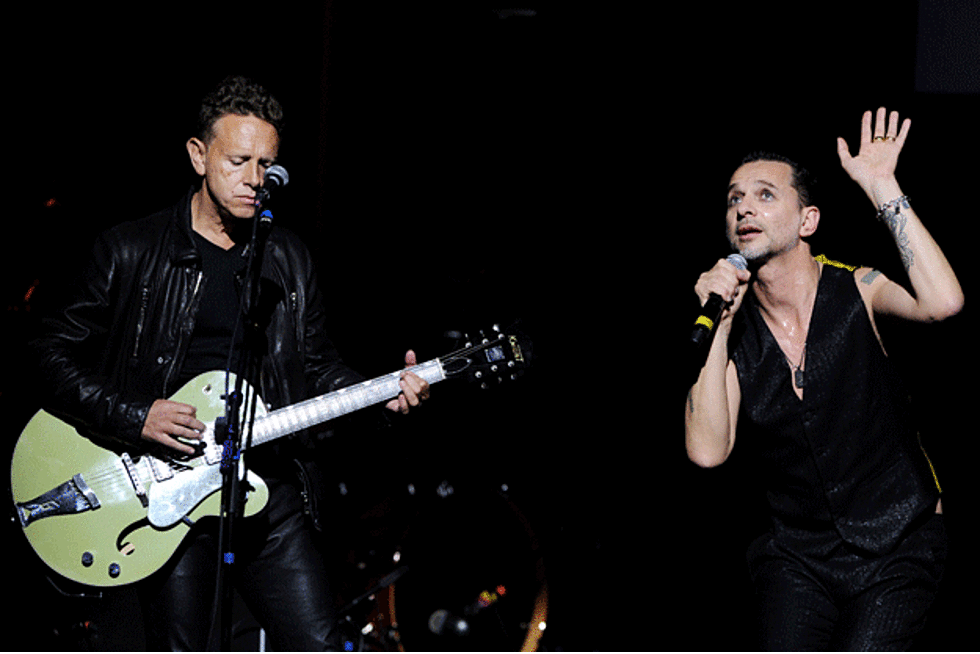 Depeche Mode Reuniting With Former Keyboardist Alan Wilder?
Rumors that former Depeche Mode member Alan Wilder is rejoining the band are running rampant on the internet after a still of the keyboardist from their 'Policy of Truth' video was posted Thursday on the Mode's Facebook page. The picture was accompanied by the line "Never again / Is what you swore," which, of course, is from 'Truth.' The post has already racked up more than 45,000 "likes" from excited Facebook fans, although neither the band nor Wilder himself have commented one the matter. The whole thing is mere speculation could easily be nothing more than a big tease.
Wilder joined DM in 1982 and is credited with contributing to several of the band's best known songs and albums before parting ways with them in 1995. He was best known for his skills as a musician, arranger, and producer, although he did pen a handful of tunes for DM, including 'Two Minute Warning' and 'The Landscape Is Changing'  from 1984's 'Construction Time Again.'
The 1995 split wasn't exactly amicable -- "relations have become seriously strained, increasingly frustrating and, ultimately, in certain situations, intolerable" he commented at the time, but any animosity between parties seems to have cooled in recent years. Wilder contributed to last year's 'Remixes 2: 81-11' Depeche Mode compilation and the year before he even briefly reunited with them for a performance at the Teenage Cancer Trust charity concert in London.
In the years after leaving Depeche Mode, Wilder has focused on his Recoil project and has provided production and remixing services to Nitzer Ebb and Curve. Following his Mode split, he claims he was even approached by Robert Smith to join the Cure and respectfully declined, although Cure member Roger O'Donnell has since said that never happened.
Watch Alan Wilder in Depeche Mode's 'Policy of Truth' Video