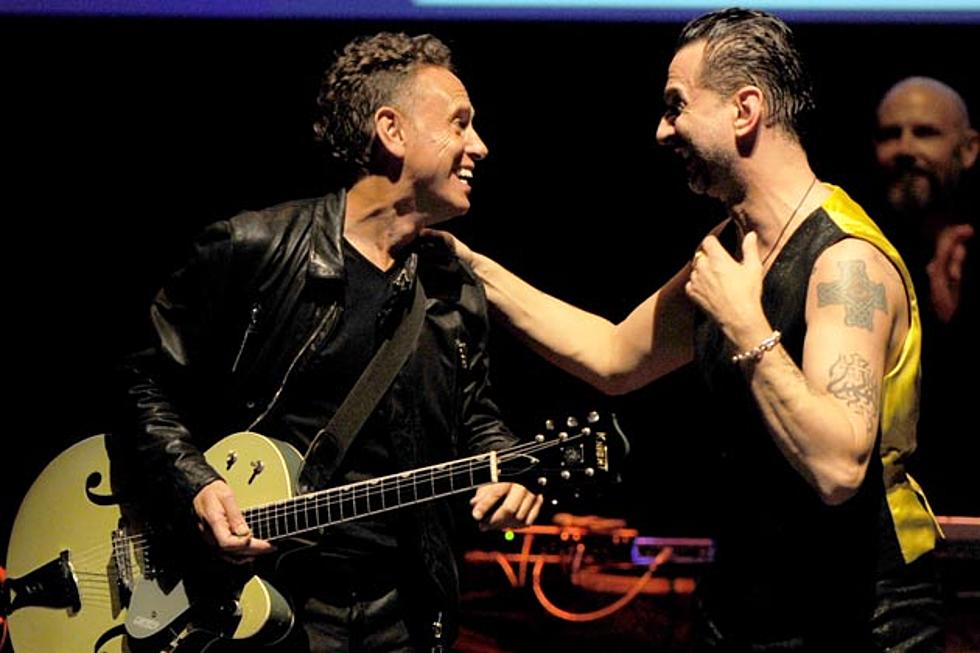 Depeche Mode Sign With Columbia Records, Ready New Album for March 2013
Kevin Winter, Getty Images
Depeche Mode have a new record label home, and it's none other than Columbia Records. The band, which had spent 30 years of its long and illustrious career signed to Sire and Reprise under the Warner Music umbrella and to Mute and Capitol under the EMI banner, will release a new album with the new label -- which is part of the Sony system -- in March 2013.
"Depeche Mode is one of the greatest rock bands of the modern era," Columbia CEO Rob Stringer said in a statement to The Hollywood Reporter.
Stringer also pointed out that the band has managed to remain relevant all the while retaining an air of mystery for the better part of three decades.
He continued, "Despite selling millions of albums over many years, they have still maintained a freshness and mystique in all aspects of their career and are truly a global band with huge fanbases in literally every country. Their new album is unique and invigorating and their best work for ages and we are excited to be involved with Depeche Mode as a worldwide company."
Depeche Mode's Martin Gore also commented, offering a little insight into the album. "I am very happy with how the album turned out," he said, sharing that "the music has a similar vibe to 'Violator' and 'Songs of Faith and Devotion' and I think the songs on the album are among some of the very best we've done."
Frontman Dave Gahan also offered his taken on the new material, saying, "The album has a very organic and direct feel to it. It's not a blues record, but it definitely has a soulful vibe. During the recording process we really tried to get the elements of performing and the live show into the album more."
The band will embark on a world tour in May.