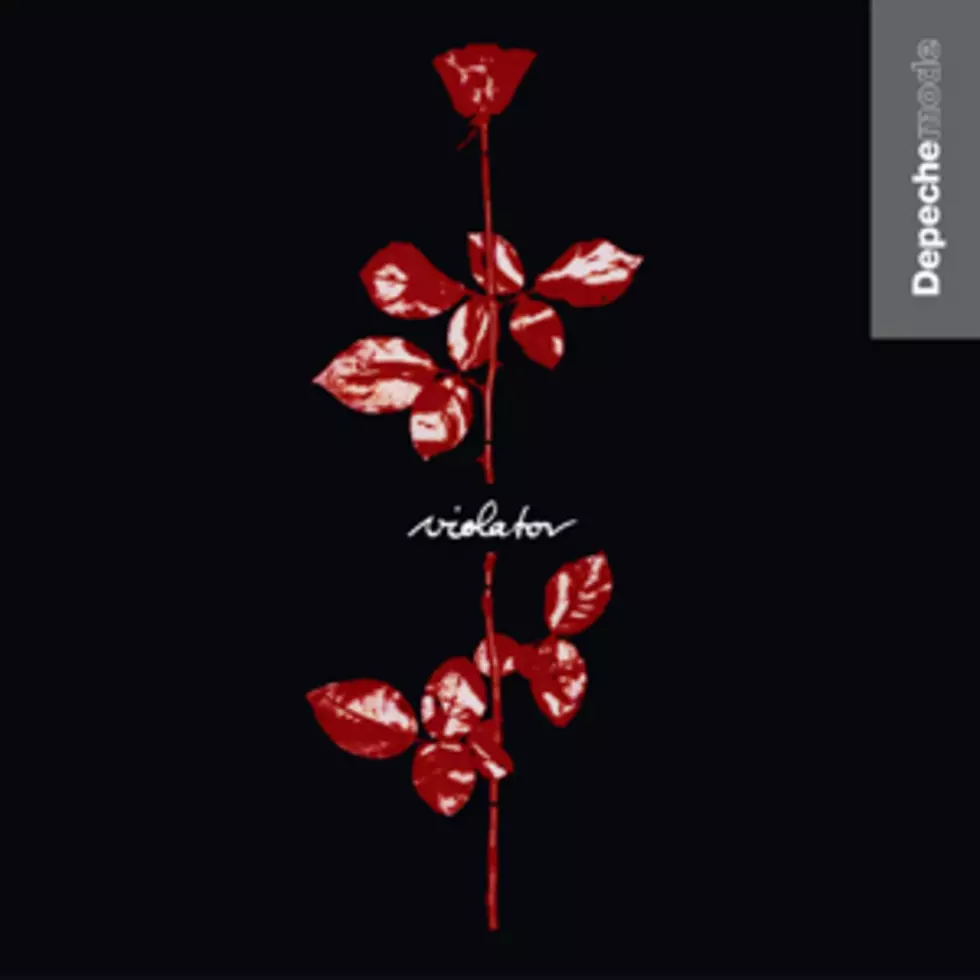 Depeche Mode's 'Violator' – Looking Back on the Band's Best Album
Sire / Reprise
The two Depeche Mode albums leading up to 1990's 'Violator' – 'Black Celebration' and 'Music for the Masses' – were just oiling the machine. After toying with mainstream success on 1984's 'People Are People,' a Top 15 hit, Depeche Mode began courting darker themes and underground audiences with their fifth album, 1986's 'Black Celebration.' By the time 'Music for the Masses' followed the next year, the band pretty much was on a path toward world domination.
But it's not like Depeche Mode did anything drastically different in the three years between 'Music for the Masses' and 'Violator.' In fact, 'Masses'' college-radio faves 'Strangelove' and 'Behind the Wheel' are direct ancestors to 'Violator''s crossover hits 'Personal Jesus' and 'Enjoy the Silence.' Audiences just needed the time to catch up.
It certainly helped that 'Violator' is the biggest and boldest (and best) album they ever made. Its lead single, 'Personal Jesus,' preceded the album by six months. In addition to a stomping, sinister beat, the song oozes that special Depeche Mode sauce they'd been slathering on top of all their songs since they traded in their synth-pop dork style for something more crazy, sexy and cool. It seeps into songs like 'World in My Eyes' and 'Policy of Truth.'
'Violator' shot into the Top 10, stopping at No. 7, the best-ever showing for a Depeche Mode album at that point (their next album, 1993's 'Songs of Faith and Devotion,' reached No. 1). 'Enjoy the Silence' hit No. 8, their only Top 10. And the album eventually sold 3 million copies in the U.S., their biggest seller (worldwide sales top 15 million). 'Violator' made Depeche Mode one of the hugest bands on the planet and, more importantly, helped bring part of the underground to the mainstream a year before Nirvana got all the credit for it. It still sounds like something monumental, almost a quarter century later.
Watch Depeche Mode's Video for 'Personal Jesus'