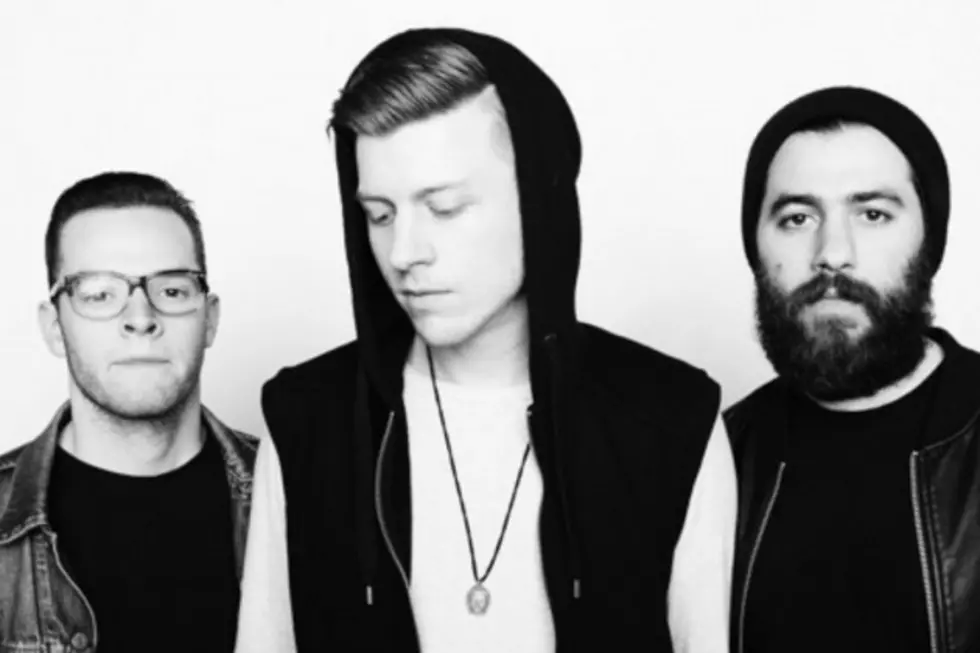 Exclusive Video Premiere: Northern Faces, 'Cops Come'
24West
Northern Faces frontman Bryan Shortell told us the Albany-based outfit's single, "Cops Come," is "probably one of the best representations of what Northern Faces is at our core: a rock 'n' roll band." The song (from the band's self-titled debut) is anthemic, shout-it-out rock. And the no-frills core is also reflected in the band's video for the single, which Diffuser is excited to premiere.
The black-and-white clip captures the foursome (Shortell, Marco Testa, Matt Ippolito and Mike Ryan) doing what they do best – being a rock and roll band. It's a classic live performance visual, with epic slow-mo thrown in for good measure.
"The song and lyrics basically came all at once during a practice at our rehearsal space," Shortell says of "Cops Come." "For us, the songs that are spontaneous and seem to come out of nowhere always seem to have a really cohesive feel. I think they can feel more genuine at times, too."
"I think the lyrics can be interpreted in a few different ways, and I like that," the singer adds. "It's more of an 'art reflects culture' sort of song than it is a political statement. On top of that, I think the bridge might have the most rocking guitar solos we've had on any of our records. And if there's anything music needs right now, it's more guitar."
Northern Faces -- which can be streamed in full at Soundcloud -- arrived in April via Equal Vision. It followed the band's Southern Places EP.
Northern Faces have a few more U.S. stops in their summer tour, including an appearance at Riot Fest in Chicago this weekend. Likewise, the band will be the latest act to perform for Applehead Studios' Woodstock Sessions performance series. You can grab tickets for that at this location. Check out a complete list of Northern Faces' upcoming tour dates below.
Northern Faces, 'Cops Come' (Official Music Video)
Northern Faces Tour
Sept. 13: Chicago, IL - Riot Fest
Sept. 15: Pittsburgh, PA - Smiling Moose
Sept. 16: Philadelphia, PA - Milkboy
Sept. 17: Asbury Park, NY - Asbury Lanes
Sept. 18: Scranton, PA - Electric City Music Conference
Oct. 3: Woodstock, NY - Applehead Recording Studio (Woodstock Session)