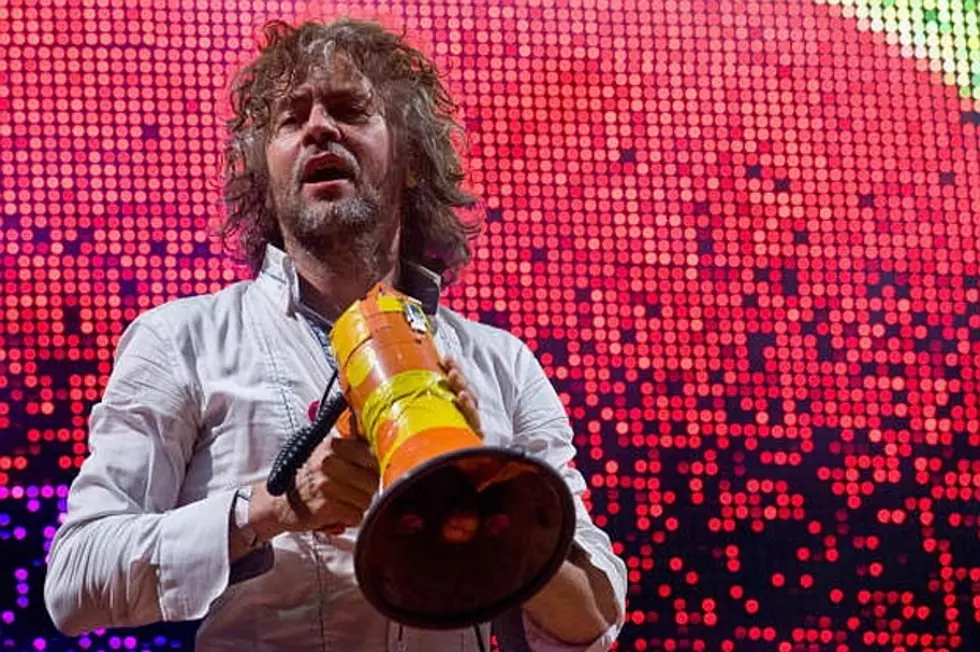 Flaming Lips Offer Famous Blood With Limited Edition of 'Heady Fwends'
Flaming Lips released a collaboration-heavy double vinyl album called 'The Flaming Lips and Heady Fwends' for Record Store Day last month. It was revealed that frontman Wayne Coyne requested and received blood samples from some of the contributors to sandwich into limited-edition vinyls for "interested rich Flaming Lips people."
The Flaming Lips' morbid plot seems to have paid off as the blood-fused records go on sale Friday, May 4. Coyne revealed on Twitter that only 10 copies exist and will go for $2,500 a pop. That is a significantly smaller amount compared to the 10,000 presses of 'The Flaming Lips and Heady Fwends' made available for RSD without the risk of bloodborne pathogens.
Pop star Ke$ha and Neon Indian's Alan Palomo are just some of the plasma you'll find available. Other possible donations could come from Bon Iver mastermind Justin Vernon, Coldplay's Chris Martin, Yoko Ono, Erykah Badu and more.
The Flaming Lips plan to release another full-length album this year. The band is currently in music festival mode and will be in Murcia, Spain on May 5 for the Estrella Levante SOS. 4.8 Festival. They will return to the U.S. May 19 for Party in the Park in Atlanta, Ga. You can see their whole schedule here.