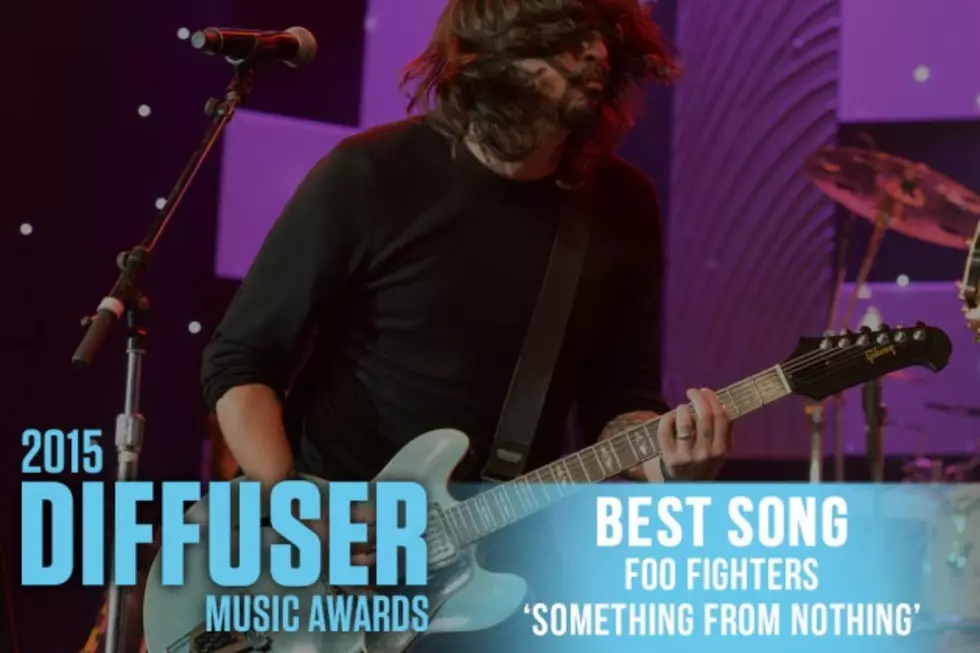 Foo Fighters, 'Something From Nothing' — Best Song, 2015 Diffuser Music Awards
2015 Diffuser Music Awards
Going to battle with the likes of Beck, Future Islands and Spoon, Foo Fighters came out on top with more than half of the votes. Who are we to argue with you? We love this song, too -- even if has a couple of swear words in it.
As we congratulate Dave Grohl and his fellow Fighters of Foo, take a few minutes and hear why 'Something From Nothing' is the Best Song of the Year in the 2015 Diffuser Music Awards:
You Think You Know the Foo Fighters?