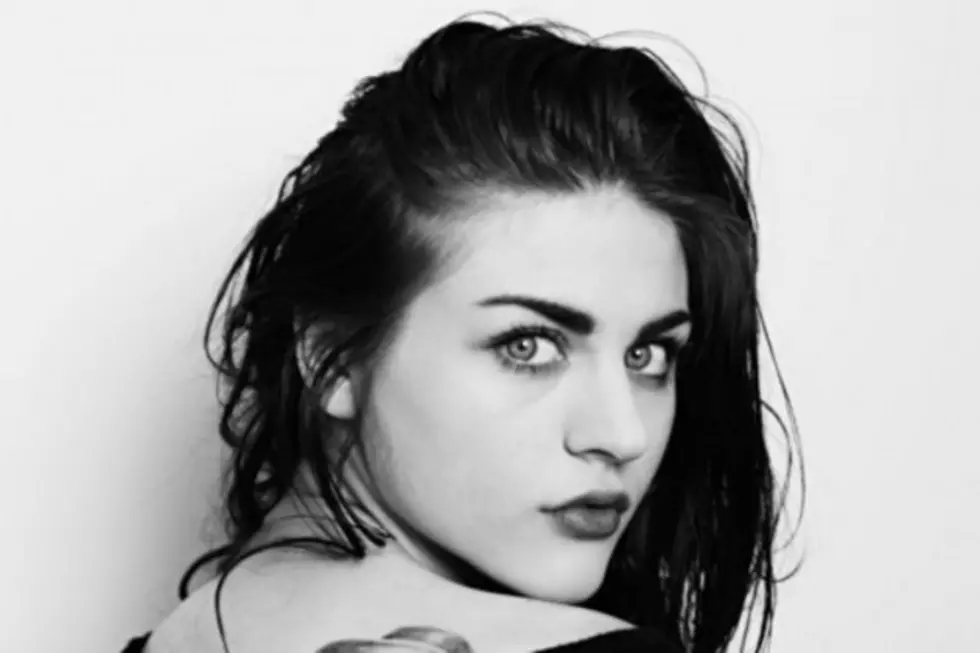 Frances Bean Cobain Says She 'Doesn't Really Like Nirvana That Much'
Facebook
With the documentary Kurt Cobain: Montage of Heck less than a month away from its HBO premiere on May 4, Rolling Stone has posted a rare interview with his daughter, Frances Bean Cobain, and shared a previously unheard Cobain song that appears in the movie. Listen to it here -- and below:
It's also been a couple of months since Frances and her mother Courtney Love reunited at the premiere of the documentary at Sundance. Now, Frances, who's 22, has opened up for the first time about the film, her relationship with her mother and her late father two decades after the death of the iconic Nirvana frontman. She said she was about 15 years old when she realized he was "inescapable."
"Even if I was in a car and had the radio on, there's my dad," she said. "He's larger than life. And our culture is obsessed with dead musicians. We love to put them on a pedestal. If Kurt had just been another guy who abandoned his family in the most awful way possible . . . But he wasn't."
She goes on to speak candidly of her father's decision to take his own life in 1994, saying, "Kurt got to the point where he eventually had to sacrifice every bit of who he was to his art, because the world demanded it of him," she added. "I think that was one of the main triggers as to why he felt he didn't want to be here and everyone would be happier without him… in reality, if he had lived, I would have had a dad. And that would have been an incredible experience."
She also revealed that she doesn't "really like Nirvana that much," rather favoring Mercury Rev, Oasis and the Brian Jonestown Massacre. Nevertheless, she cites "Territorial Pissings" and "Dumb" as two standout Nirvana songs.
Later, she says director Brett Morgen's Montage of Heck documentary -- on which she is executive producer -- is "the closest thing to having Kurt tell his own story in his own words."
She adds that the film provides a more balanced narrative of her father's life, explaining that it's "not just tall tales that were misconstrued, misremembered, rehashed, retold 10 different ways."
Kurt Cobain: Montage of Heck (Official Trailer)