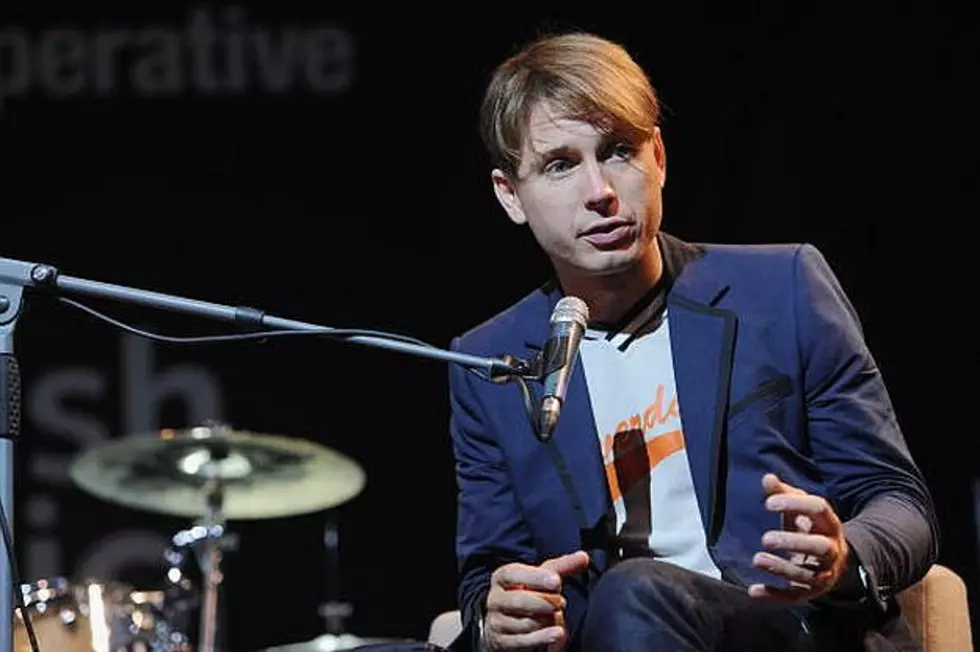 Franz Ferdinand's Alex Kapranos Calls Oasis 'Boring'
While some are hoping Britpop veterans Oasis reunite after their breakup in 2009, don't add Franz Ferdinand frontman Alex Kapranos to that list. The singer revealed that he isn't their biggest fan in a series of tweets.
Kapranos was holding a Q&A session with fans on Twitter when someone asked him what advice he would give to new bands. "Never cover Oasis. Never forget your friends. Always have a laugh," the musician advised.
The first tip seemed unexpected, which prompted others to ask Kapranos to elaborate on his Oasis diss. He didn't seem to take the matter too seriously in his response.
"Ach. Nothing personal. Just because everyone does," Kapranos answered when asked why bands shouldn't cover Oasis. "And they're so f---ing boring."
Kapranos seemed to know that his Twitter rant would cause a stir and doesn't care about any backlash. "I'm just being confrontational for the sake of it and why the f--k not," he asked. He agreed that he was bored in a hotel room "and drunk. Heady combo."
NME was the first to report the story, which amused Kapranos. "Ha ha. Hello @NMEmagazine - is it a slow news day today," he asked on Twitter.
Franz Ferdinand will kick off an intimate acoustic tour this month starting on May 18 in Ireland. The band will perform new songs from their upcoming album which they are working on now. These will be the first headlining shows for Franz Ferdinand in over two years.