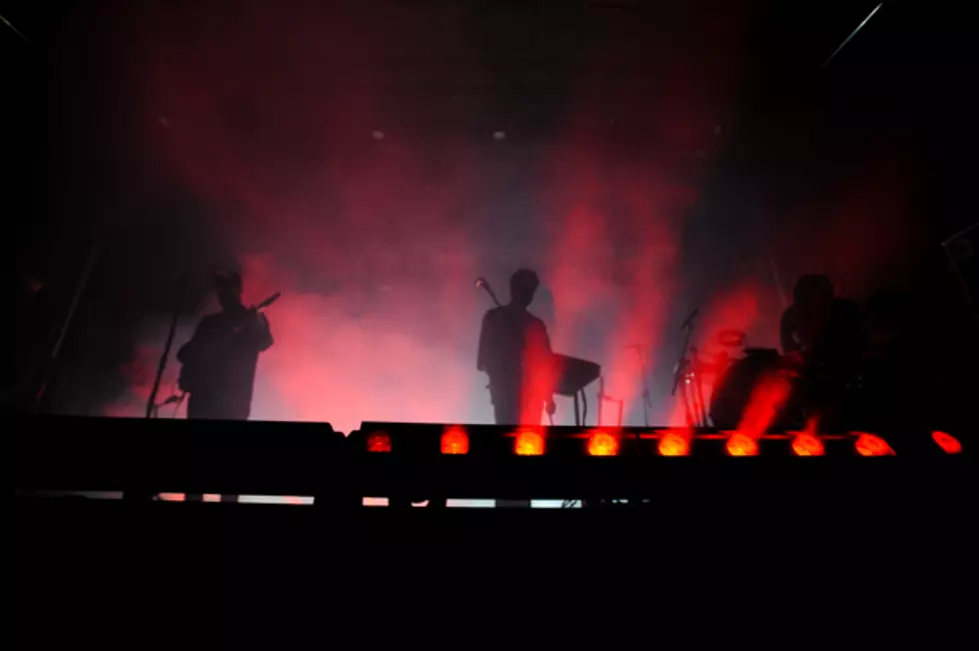 Fun Fun Fun Fest 2014, Day One – Alt-J, Dinosaur Jr. + More
Jessica Alexander, Diffuser
Fun Fun Fun Fest 2014 couldn't have been marked with better Texas fall weather (hovering comfortably around 65 degrees) that it was yesterday (Nov. 7), but despite the beautiful urban backdrop, long lines plagued festgoers who weren't able to procure their passes via mail prior to its start.
The wait for some fans stretched into several hour territory, with staff members of the festival seen passing out water to those who waited as patiently as they could in the bright sun to see their favorite bands play.
Despite the long wait to get in, fans of early-playing bands such as Mineral were in for a treat once they got on the festival grounds. Mineral, a late-'90s emo band that moved to Austin shortly after they started -- and recently reunited this year -- looked as though they didn't miss a beat in their performance or onstage energy.
Run the Jewels brought such a high intensity to the crowd, it made you wonder had the duo really only been together for a little over a year. El-P and Killer Mike command a crowd like few others, and the size of the audience made it apparent how wildly successful the group is now.
Nostalgia fans found Ginuwine to be clearly one of the best acts of the fest. The R&B legend who has been performing since the mid-'90s also brought a rabid fan base, many whom hadn't seen him perform in decades. Hit after hit, and a few covers (including Michael Jackson's 'The Way You Make Me Feel') showed fans and non-fans alike that Ginuwine will always entertain any crowd.
Yelle never disappoints with her high-energy performance and English commentary.  "Do you know how to shake your hips," she asked the crowd. "Let's do it." Fans never once stopped dancing during her entire 50-minute set.
Another act that plays onto the nostalgia card is Dinosaur Jr., whom have been playing consistently since 2005 after a run as a band in the late-'80s into the early '90s. The band seemed to appeal to a diverse crowd of older rockers, punk kids and even a few curious by-passers. Unfortunately, there were issues with the sound seeming a bit fuzzy -- yes, even for Dinosaur Jr. -- but loyal fans remained firmly in place through the entire headlining set.
Alt-J also co-headlined and had just as loyal of a following. With so many hits currently on commercial radio, the band brought a younger demographic than the many bands before them. We were even able to catch a small portion of Judas Priest on our way out of the fest -- the classic rockers brought the metal and had plenty of fans forgetting their troubles from earlier in the day.
Check out all of our exclusive shots from yesterday's sets below and stay tuned for day two coverage tomorrow:
 Judas Priest -- Fun Fun Fun Fest 2014 -- Day One
Alt-J
Dinosaur Jr.
Yelle
Ginuwine
Run the Jewels
Mineral