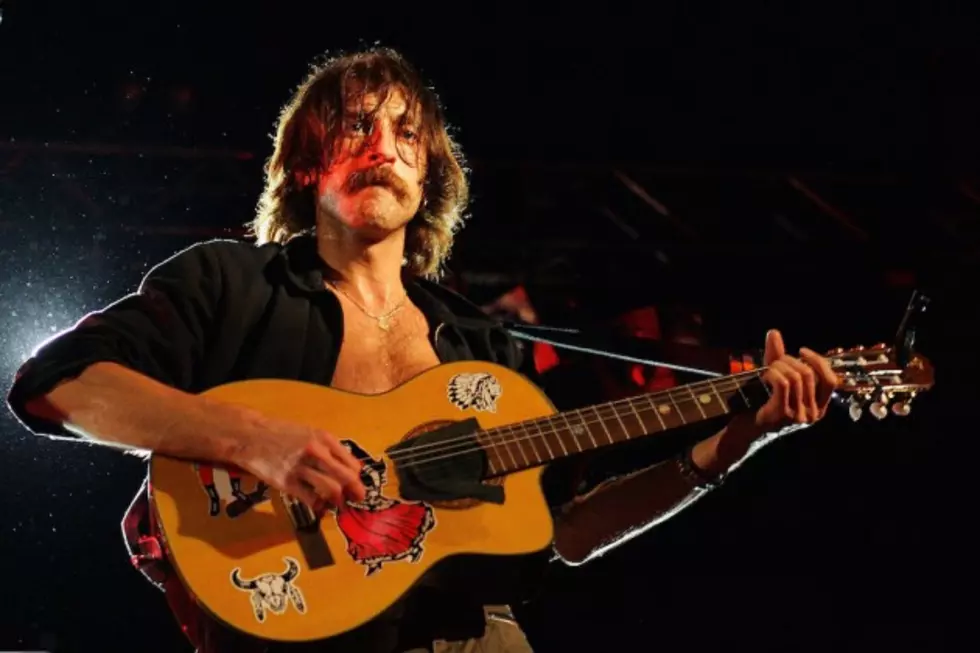 Gogol Bordello's Eugene Hutz Sued For Allegedly Stealing $500,000 From Band
Mark Metcalfe, Getty Images
An Update From the Editor: This story originated over the weekend (June 13, 2015) as it appeared on several music news websites. We have since realized this particular lawsuit was actually filed in 2013, and we greatly apologize for reporting this story as if it was a recent occurrence. The story is now dated as Aug. 1, 2013.
---
Ori Kaplan, a guitarist formerly of gypsy punk group Gogol Bordello, has decided to take legal action against the band's frontman Eugene Hutz, launching a lawsuit that claims Hutz stole over $500,000 from the band. Kaplan, who left the band in 2012, is asking for $950,000 in personal damages and another $950,000 for the other members of Gogol Bordello.
The lawsuit states in part, "Hutz brazenly absconded with approximately half a million dollars from the bank accounts of the Gogol Bordello entities and deposited those funds into the accounts of new companies which are wholly owned by Hutz."
The lawsuit goes on to allege that Hutz encouraged Kaplan to take a break from the band in 2012 to grieve for the loss of his mother, but that it was actually a ploy to deprive Kaplan of the profits from "Let's Get Crazy," a song the band recorded during that period for a Coca-Cola ad campaign. Kaplan also believes that Hutz "tricked other band members into signing 'consent forms' to kick him out of the group."